Can-Am side-by-side vehicle racers put on a dominating show at round 12 of the Grand National Cross Country (GNCC) racing series, sweeping both the XC1 Pro UTV and 4×4 Pro ATV classes in St. Clairsville, Ohio.
Kyle Chaney easily won the UTV overall and XC1 Pro UTV class in his Can-Am Maverick X xc 1000R side-by-side vehicle. Chaney, the defending, two-time XC1 Pro UTV class champion, has now won the last two GNCC events. With three total victories and points from two other races this season, Chaney has climbed to within 26 points of Cody Miller for the class points lead.
Miller, who took second at round 12, continues to impress behind the wheel of his Can-Am Maverick X xc 1000R. In his first full season of GNCC racing, the Texas racer has notched two wins and is a perfect 5-for-5 in podium appearances. Miller will need to finish in the top 15 at the Ironman GNCC finale, Oct. 29-30, in Indiana, to secure the coveted XC1 Pro UTV title. On the season — one in which he's competing in both ATV and UTV Pro classes — Miller has earned a total of five class wins and 10 podiums.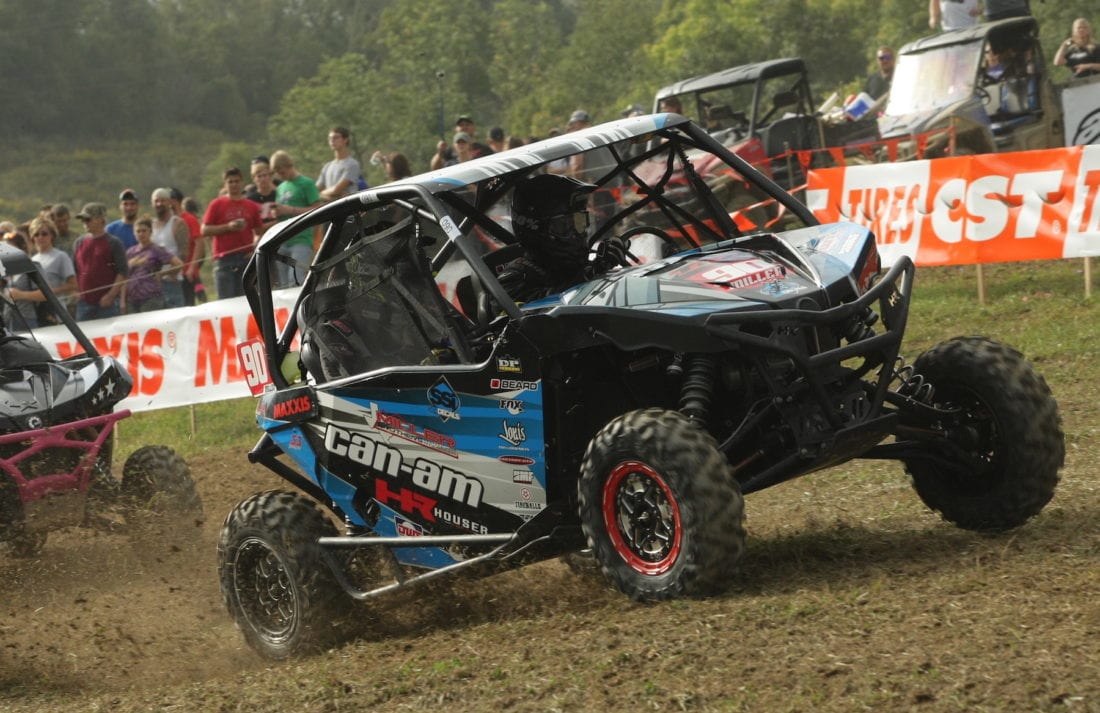 Tim Farr completed the Can-Am XC1 Pro UTV podium and UTV overall podium sweep with a solid third-place finish in his home state of Ohio. Farr now has four straight, top-four finishes to climb into third place in the class point standings.
Can-Am racers also won the XC2 Pro Sport UTV (Hunter Miller), XC3 Pro-Am UTV and Amateur Limited UTV classes in Ohio. Dave Plavi is the current points leader in the Pro Sport UTV class, while Josh Davis has climbed to within two points of the lead in the XC3 ranks, after notching his second win of 2016 in Ohio. Three Can-Am pilots will carry their three-man race for the Amateur Limited UTV class crown at the Ironman finale, as just five points separate first place from third place.
FACEBOOK COMMENTS