For any outdoor enthusiast there are several factors that come into play for having a good time. Good food is a key component. Camp Chef a manufacturer of quality outdoor cooking gear has changed the industry in how to cook outdoors.
Camp Chef Explorer 2x Stove
The Explorer stove is a staple in the Camp Chef line of products. With 2 cast-aluminum 30,000 BTU burners this stove has the power and versatility to satisfy any apatite. The Explorer Stove is out of the box and ready to cook in seconds. One key feature is being able to control the heat, its hard to keep your friends around with over cooked burnt food, the fully adjustable heat control knobs let you control the flame, from a low simmer to a rolling boil. The legs are removable and adjustable; this helps while cooking on uneven ground. Built with a durable and rugged design, which allows you to take this stove on any outdoor adventure.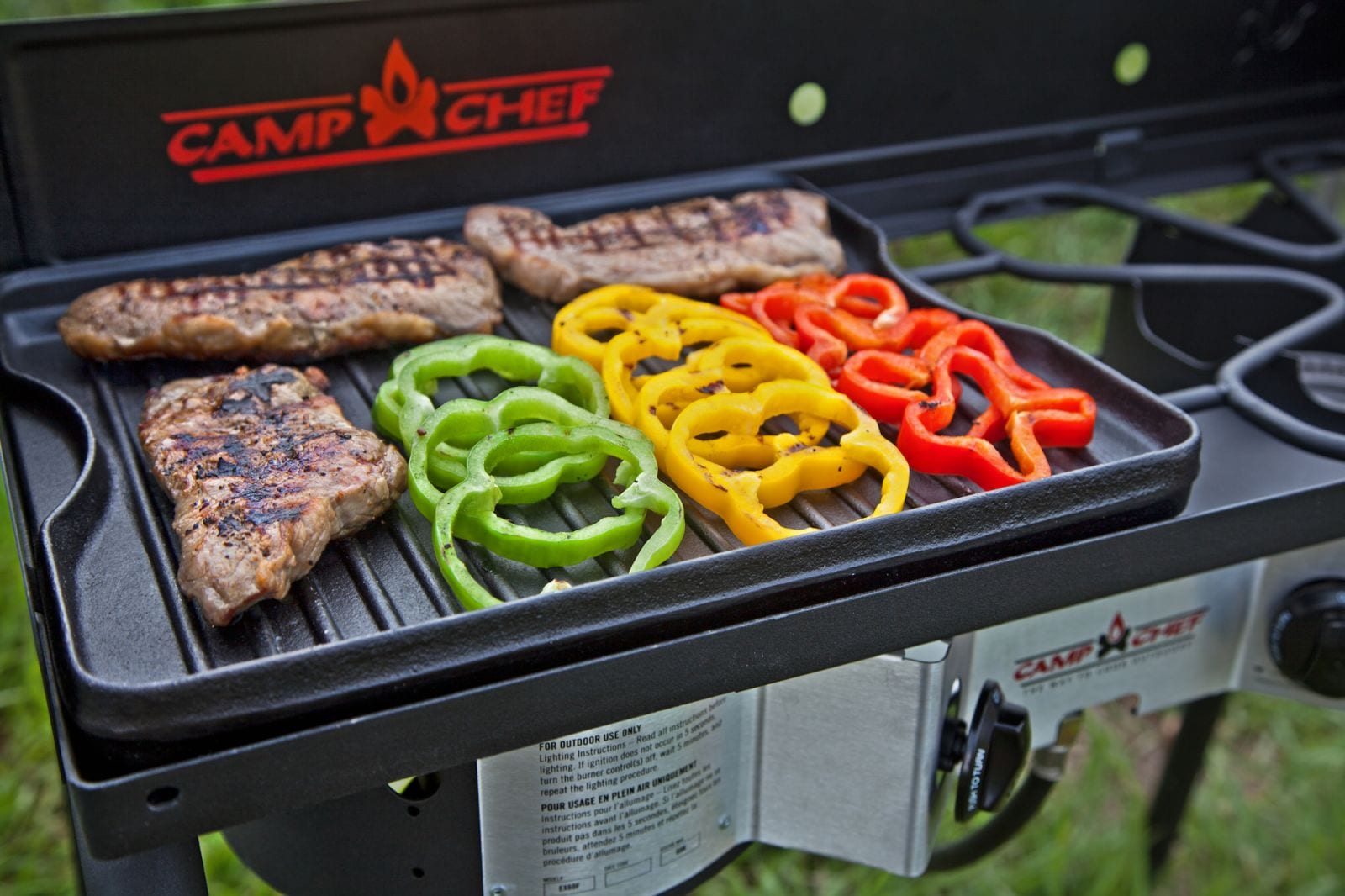 The benefit to a Camp Chef Stove is the ability to cook what you want where you want, barbecue, boil, bake, can, griddle and fry all with one stove. Camp Chef manufactures several accessories that are interchangeable and designed to fit right on top of the stove. A deluxe BBQ Grill Box for the seasoned griller, an Artisan Outdoor Oven to help make your outdoor cooking more adventurous, the Camp Chef Flat Top Griddle for that ultimate camp breakfast, and an entire line of true seasoned cast iron products.
Camp Chef Mountain Series Stoves
Next time you embark on an outdoor adventure take a minute to enjoy a hot meal with Camp Chef's Mountain Series Stoves. Designed for backcountry cooking, the Stryker asserts versatility and extreme portability. With two fuel options and several accessories, it is a go to item when trekking the wilderness. If you decide to stay in a campsite try the Campers Combo or Everest to ensure delicious foods for every meal.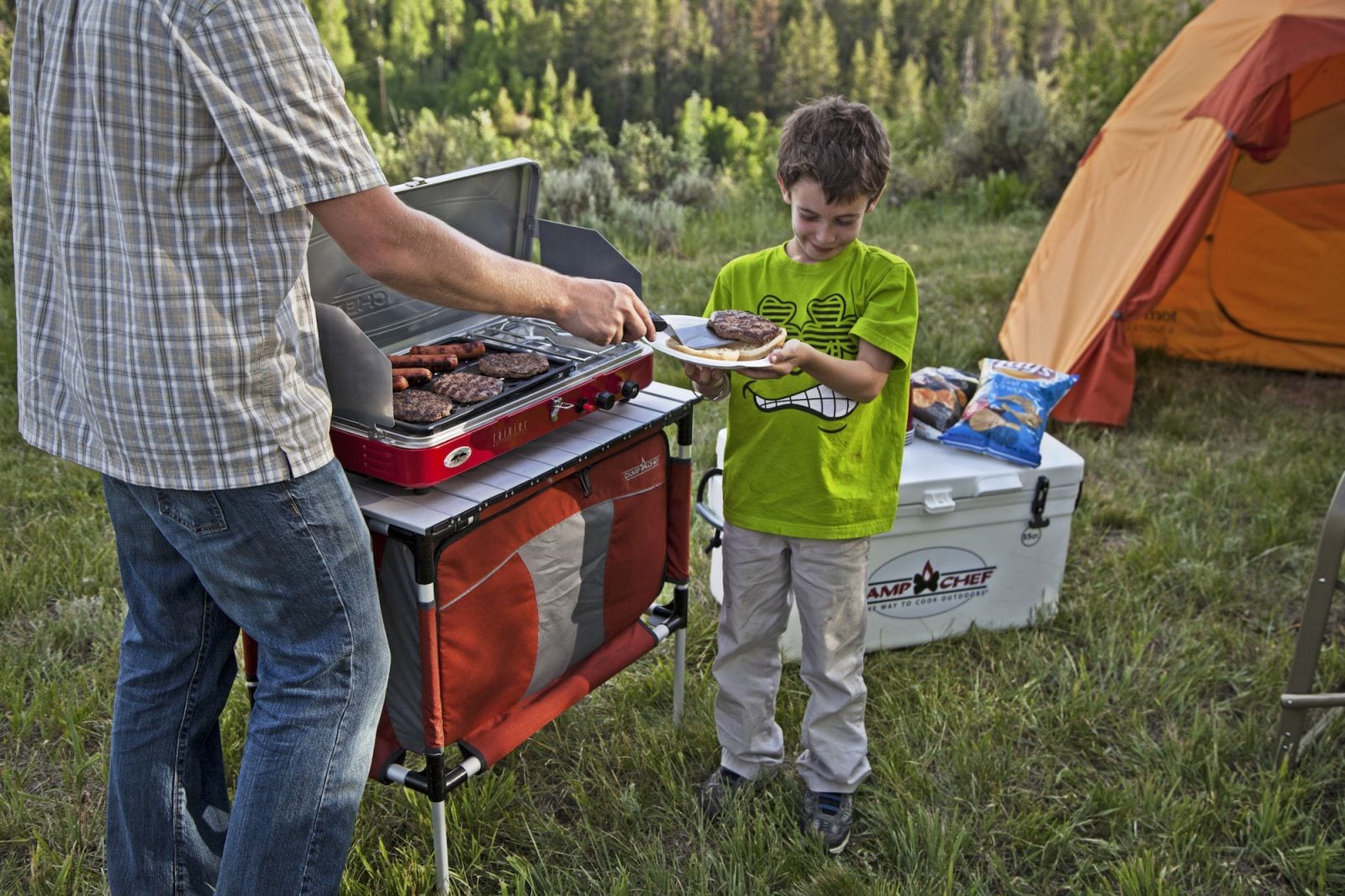 Camp Chef Smokepro Dlx Pellet Grill
Take your outdoor cooking to the next level with the Camp Chef Smoke Pro DLX Pellet Grill. Designed with the home griller in mind, built-in features simplify the process of smoking so you can cook to perfection every time. SmokePro Pellet Grills are available with features ranging from innovative digital smoker controls to dual temperature sensors and a patented simple ash clean-out system. Discover the real secret of award winning BBQ cooks, low and slow smoking. The SmokePro Pellet Grill has a variety of optional accessories including the new SmokePro BBQ Sear Box.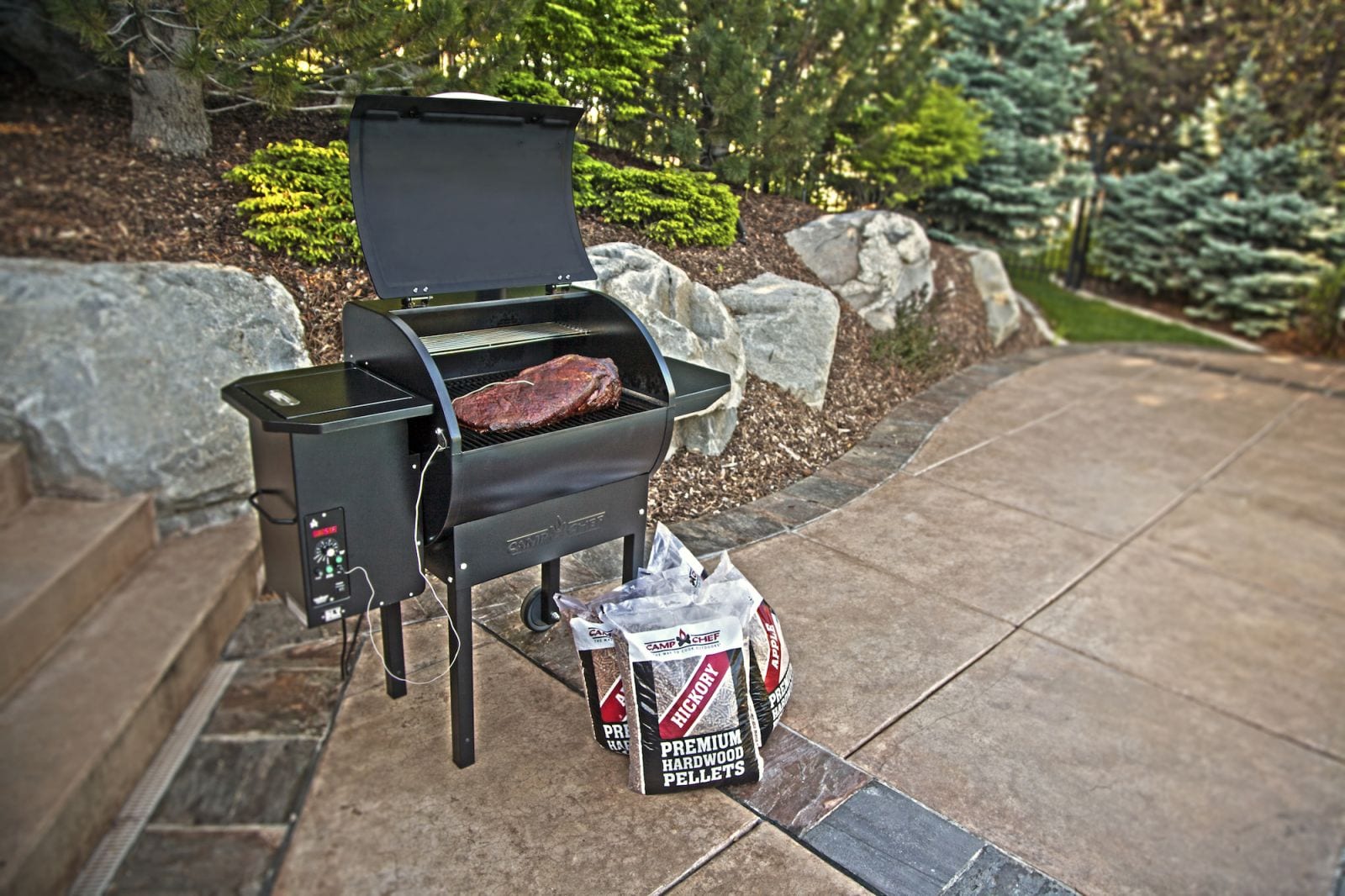 So whether your adventure takes you from the backcountry or to the back patio, Camp Chef is The Way to Cook Outdoors. For more info visit www.CampChef.com #CampChef
FACEBOOK COMMENTS