AUGUSTA, GA — Textron Specialized Vehicles Inc., a Textron Inc. (NYSE: TXT) company, and its Textron Off Road brand have off-roaders' hearts racing with the much-anticipated Wildcat XX, a new high-performance side-by-side designed to deliver an unbeatable ride experience.
Designed in collaboration with off-road racing legend Robby Gordon, the Wildcat XX is built for a superior ride in every aspect. The off-road racing-inspired suspension system delivers best-in-class handling with more than 18 inches of travel in the front and rear. The FOX 2.5 PODIUM QS3 Shocks with Bottom-Out Control are precision-tuned at the factory with the flexibility to absorb and smooth out the most challenging rides. An all-new TEAM front gear case and rear transaxle provide 2WD/4WD and 4WD lock functionality for rock-crawling capability and exceptional flexibility in different terrains. Making it all go is a 125HP, 998cc three-cylinder EFI engine—the highest horsepower aspirated engine in its class.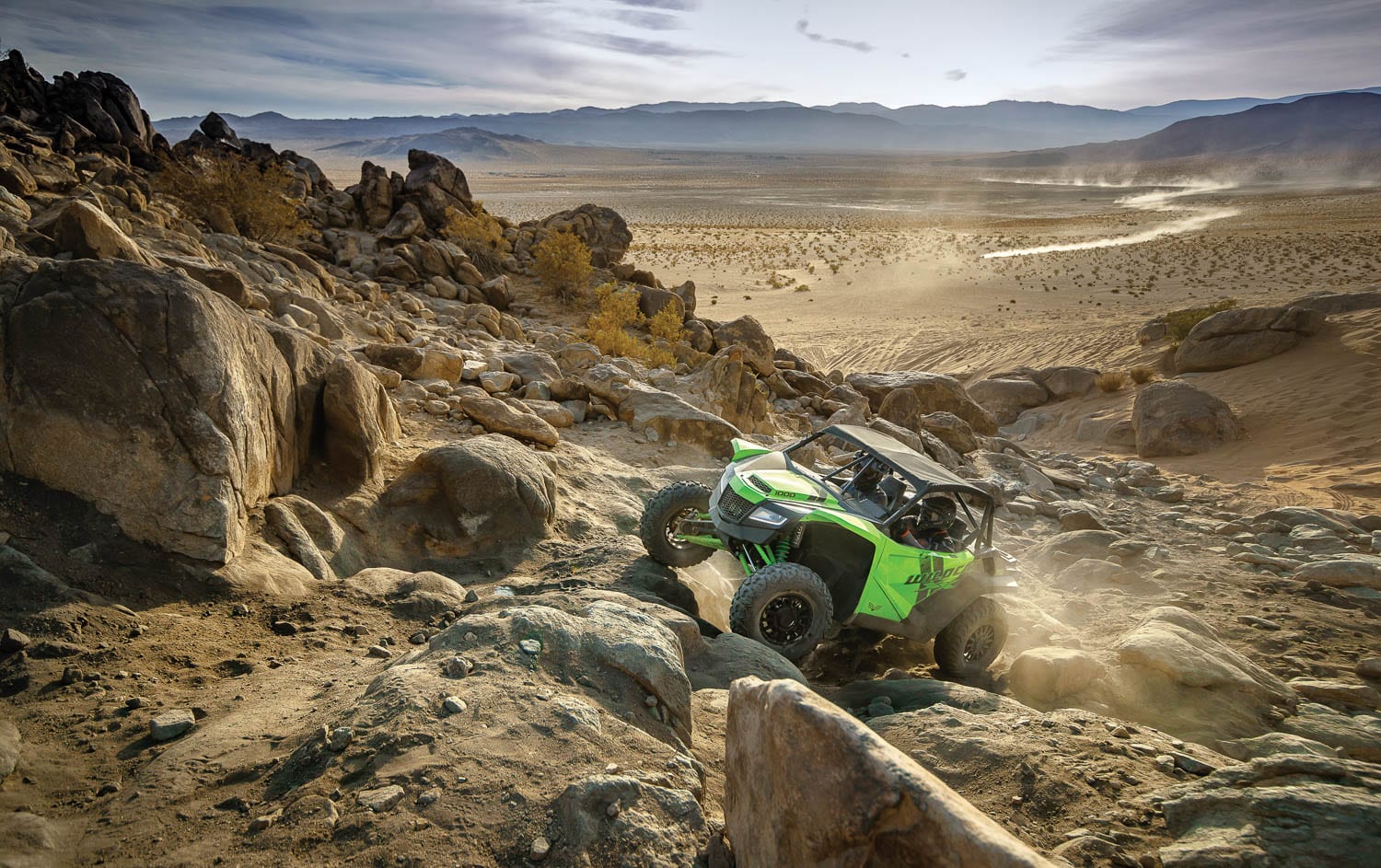 "Wildcat XX was inspired by the most extreme off-road racing vehicles, and is built to outperform the biggest side-by-side names in off-roading," said John Collins, Vice President, Consumer for Textron Specialized Vehicles. "We like to say that Wildcat XX puts ride over everything. With Wildcat XX, you get an unbeatable ride and ultimately, a side-by-side that will conquer any rock, rut or ravine."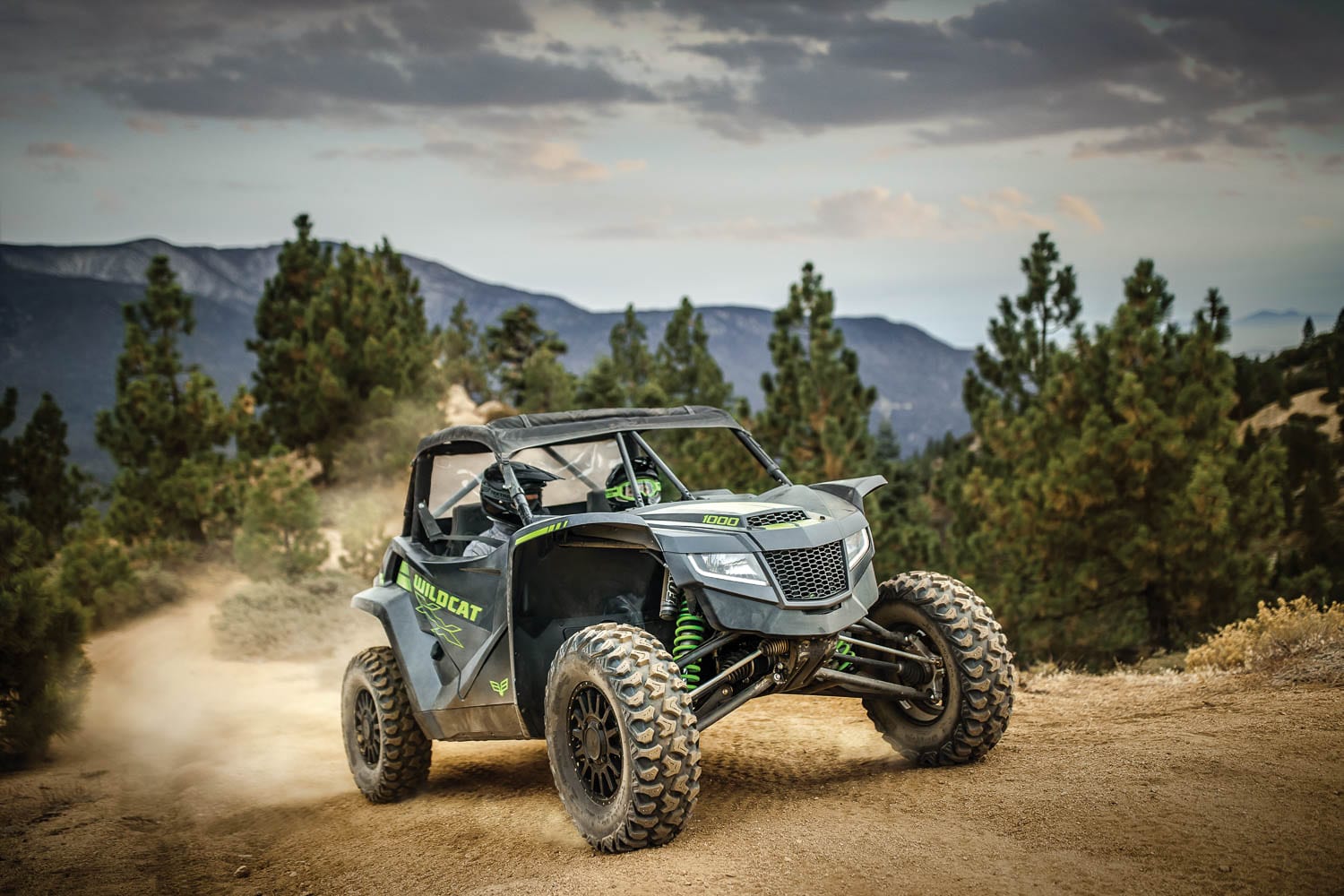 The Wildcat XX front suspension features unequal-length A-arms that angle the tire into every turn, grabbing more of the ground to better negotiate even the toughest hairpin turns. Backing it up is a rear trailing arm that might look familiar to hardcore truck and class one buggy racers, who provided the inspiration to link the arm to the front, but not the sides. This keeps the wheels moving up and down—not side to side as with competitive vehicles. The side to side motion—called track width change—pushes other machines off course, requiring constant steering corrections and reducing stability. The Wildcat XX trailing arm results in 80 percent less track width change in the rear for a smoother ride.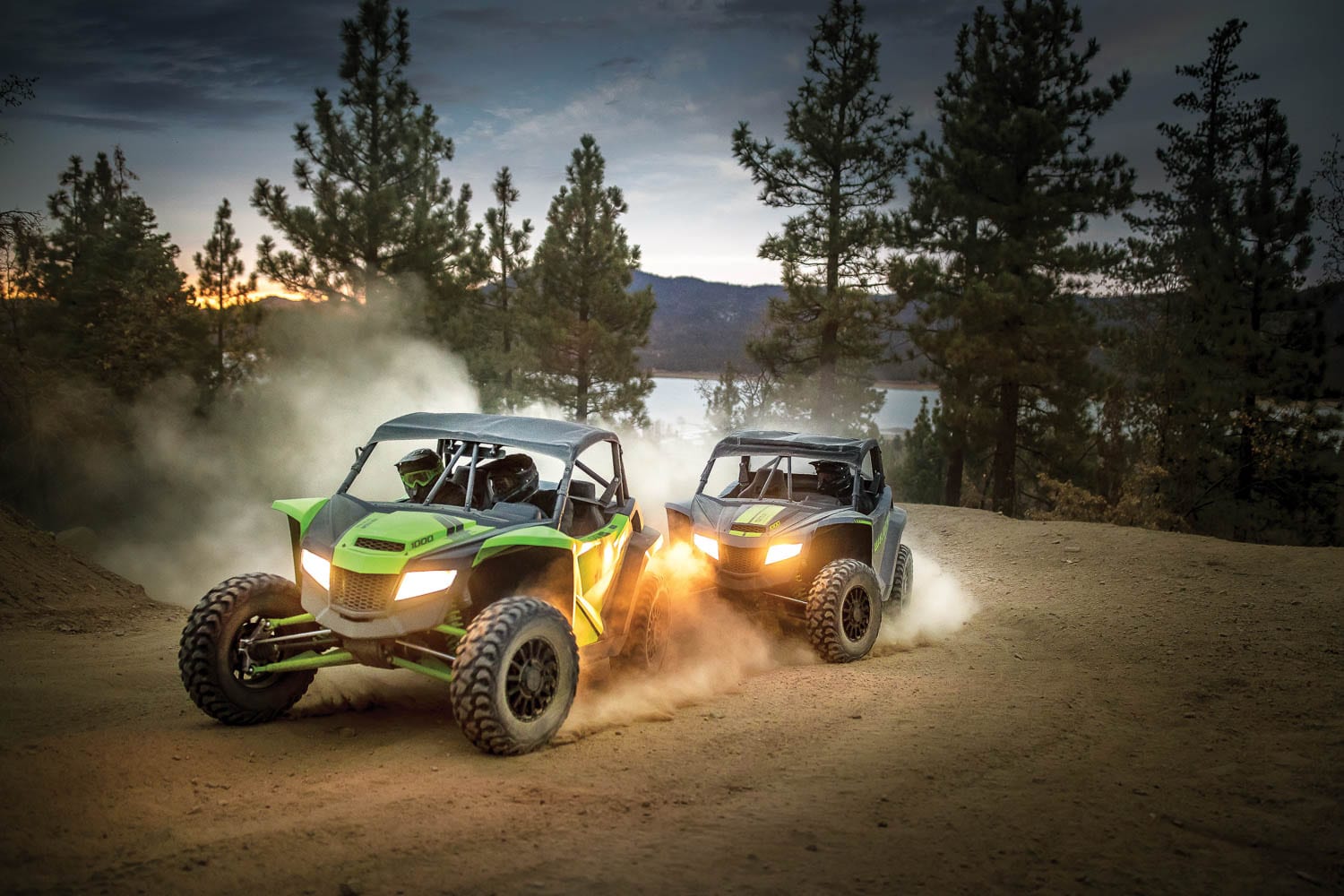 To further enhance the owner experience, Textron Specialized Vehicles designed the Wildcat XX with durability and serviceability at the forefront. With a race-inspired cage and tough components like double-shear joints, a forged aluminum front knuckle and HSLA tubing throughout, Wildcat XX is built to take the most extreme punishment. In addition, the engine is top-mounted to avoid taking a beating during bottom outs. When service is required, the Wildcat XX front steel clip and rear bottom skid are easily removable, and the cargo box is removable without any tools required. So, you get easy access to the powertrain, transaxle, engine and front gear case.
Wildcat XX offers a driver-first design for the ultimate in comfort and convenience. Key features include the largest cab in the industry, ergonomic seating and an automotive style interior.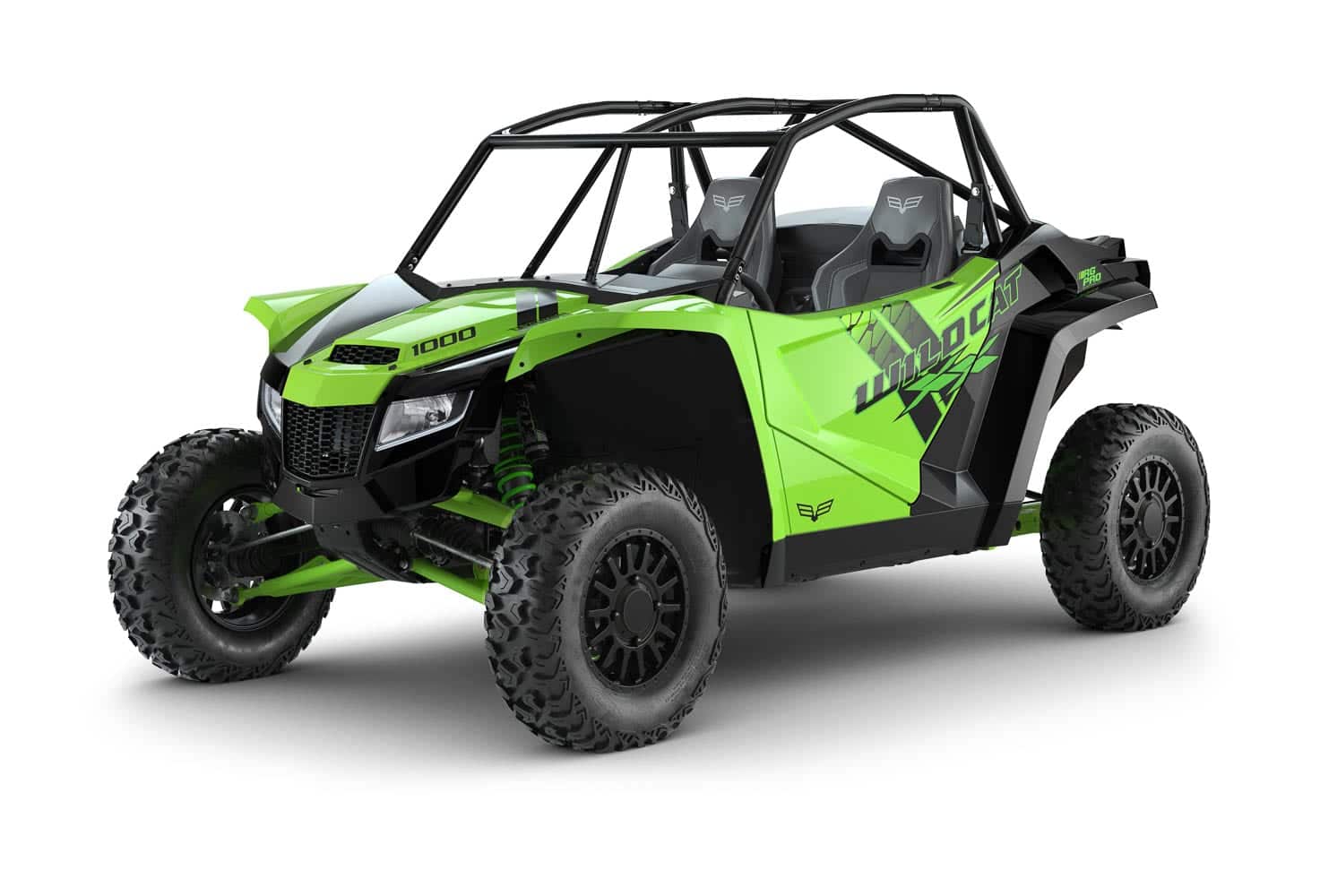 Other key Wildcat XX features:
Standard 65-amp alternator to power accessories
Integrated wiring system cuts light bar installation time in half
Standard Electronic Power Steering (EPS)
Class-leading 300-lb capacity cargo box that fits up to a 32-inch spare tire
Class-leading four-gallon glove box to protect gear in the cab
Two packages and more than 30 purpose-built accessories from Textron Off Road
14-inch ground clearance
15-inch custom KMC wheels and 30-inch CST Behemoth tires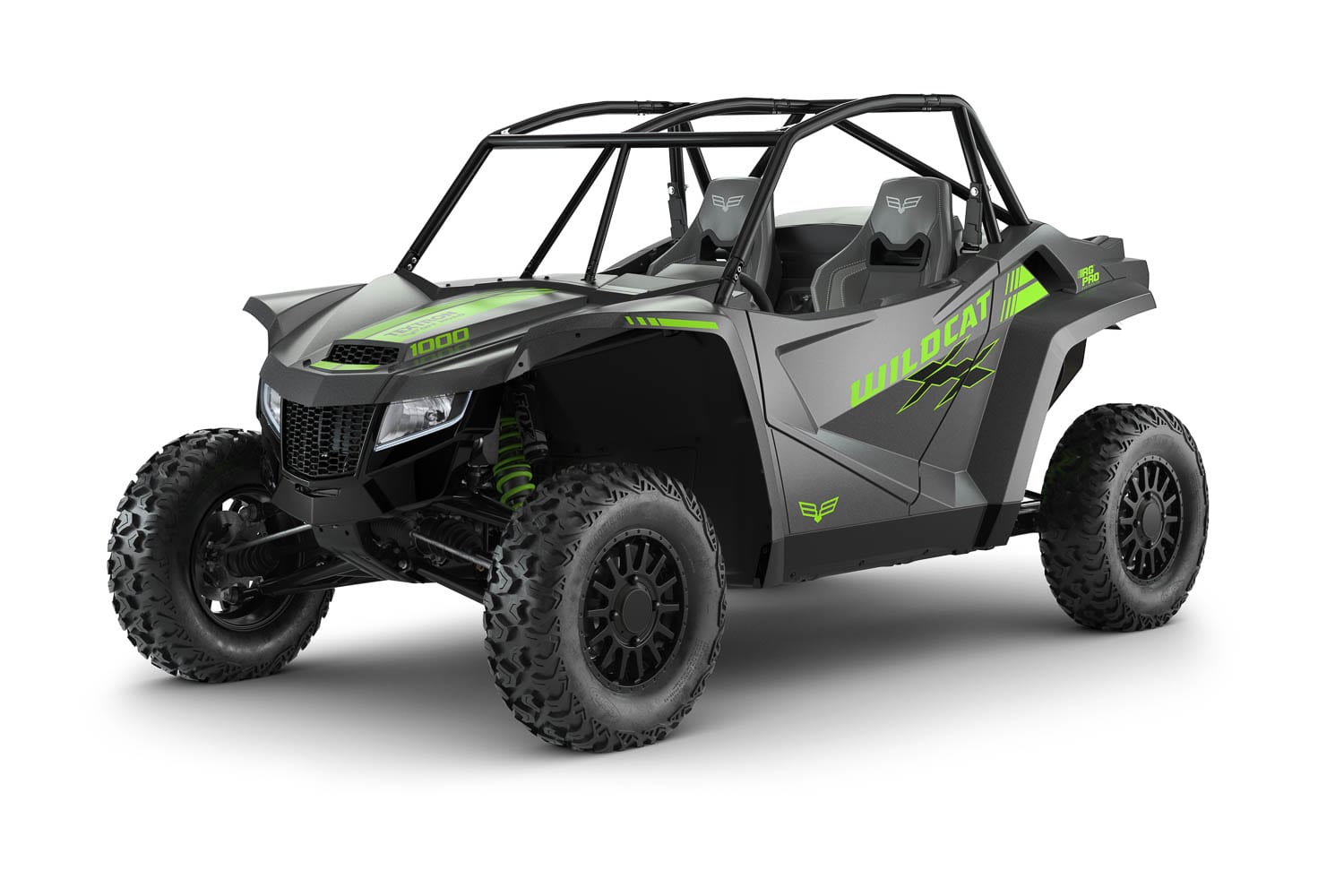 Available in Lime Green, Satin Charcoal Metallic or a limited edition Horizon Blue. Wildcat XX is covered by a six-month warranty. For more information, visit a local Textron Off Road dealer, go to TextronOffRoad.com or join the conversation on Textron Off Road's Facebook, Twitter, YouTube and Instagram accounts.
About Textron Off Road
The diverse Textron Off Road product line includes gas and electric off-road vehicles for a variety of uses in work and play, including the Prowler, Stampede™, Havoc™ and Wildcat™ lines of side-by-sides and Alterra™ ATVs. Textron Off Road is a brand of Textron Specialized Vehicles Inc., a Textron Inc. (NYSE: TXT) company.
About Textron Specialized Vehicles Inc.
Textron Specialized Vehicles Inc. is a leading global manufacturer of golf cars, utility and personal transportation vehicles, snowmobiles, side-by-sides, all-terrain vehicles, professional turf-care equipment, and ground support equipment. Textron Specialized Vehicles markets products under the E-Z-GO®, Cushman®, Arctic Cat®, Textron Off Road, Jacobsen®, Dixie Chopper®, Ransomes®, TUG™, Douglas™, Premier™ and Safeaero™ brands. Its vehicles are found in environments ranging from golf courses to factories, airports to planned communities, and theme parks to hunting preserves.
About Textron Inc.
Textron Inc. is a multi-industry company that leverages its global network of aircraft, defense, industrial and finance businesses to provide customers with innovative solutions and services. Textron is known around the world for its powerful brands such as Bell Helicopter, Cessna, Beechcraft, Hawker, Jacobsen, Kautex, Lycoming, E-Z-GO, Greenlee, Textron Off Road, Arctic Cat, Textron Systems, and TRU Simulation + Training. For more information visit www.textron.com.