Hey, want to get dirty? And we don't mean a little dirty; we're talking really dirty with your machine by climbing down into the biggest mudhole you can and trying to crawl back out. Playing in the mud is something we never really outgrow and once you get riding, it just gets more fun. There's a lot of mud tires available, but how do you pick the best ones for you?
When it comes time to pick the best mud tire for you, answer this question, how aggressive of a tire do you want? An aggressive tire is great for digging through the slop, but it can make for a rougher trail ride. Plus, you don't want too aggressive of a tire if you have a smaller displacement machine. The cool thing is, you can get some sweet tires and not pay a fortune for them. Here are five tires we're pretty fond of, that will help you sling some mud. They're pretty good at digging through the snow, too, making them a great choice year round. Get yourself a set and get ready to hit the trails
ITP Cryptid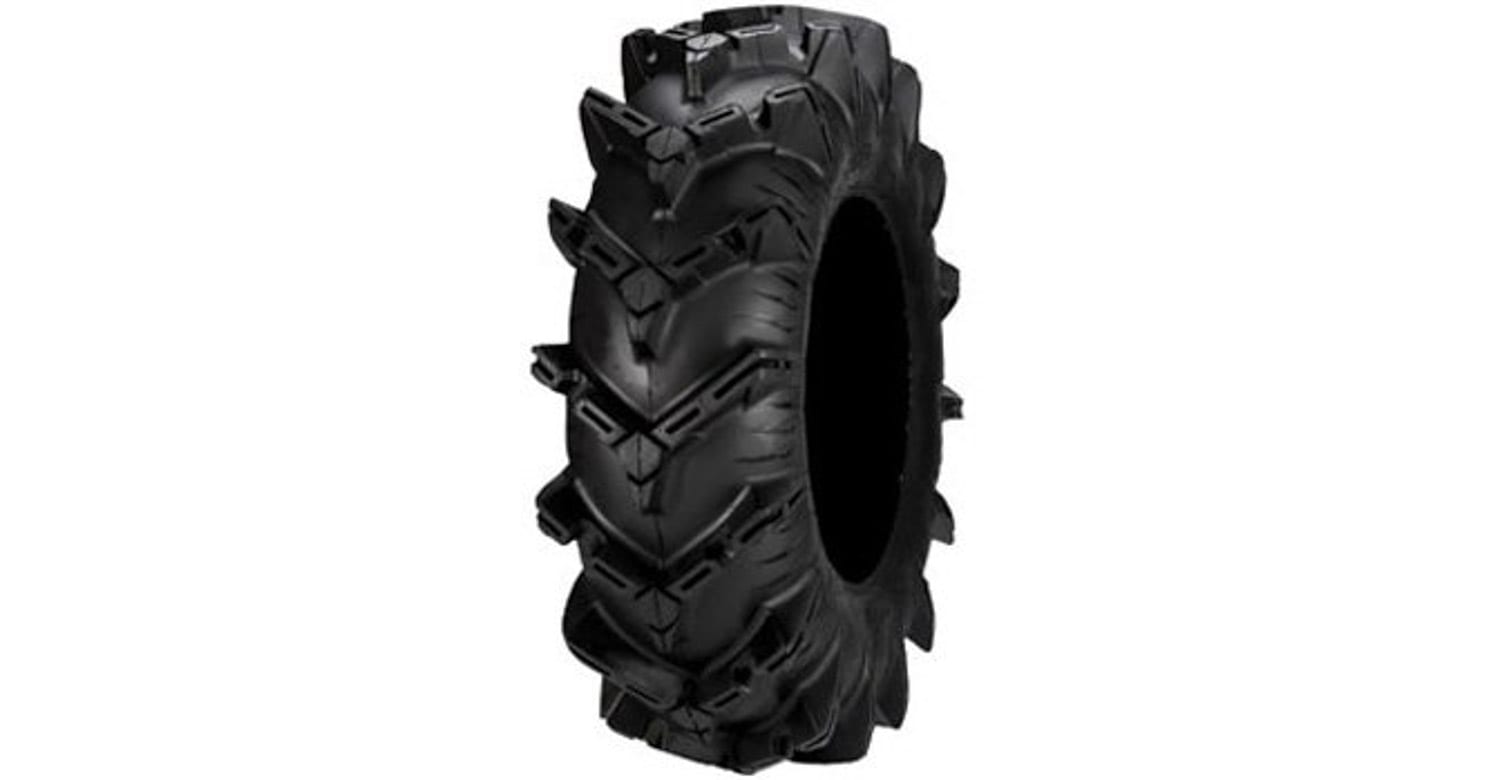 ITP is one of the biggest names in ATV and UTV tires. They are also one of the oldest brands in tires for our sport and they have a wide range of high-performance tires. The Cryptid mud tires are amazing slop slingers and are used as the stock tires on several special mud-edition machines from the factories. These are a flat profile, narrow tire, exactly what you want in a serious mud tire. The lugs are 1.5 inches deep at the center and 2 inches deep at the shoulders. This gives the tires deep tread with excellent sidewall traction that helps to pull you out of the ruts and nastiness. Adding to the grip are the center lugs that are grooved for traction and to be self-cleaning. The tire carcass is 6-ply and pretty tough. This is easily one of the best mud tires around.
Super ATV Assassinator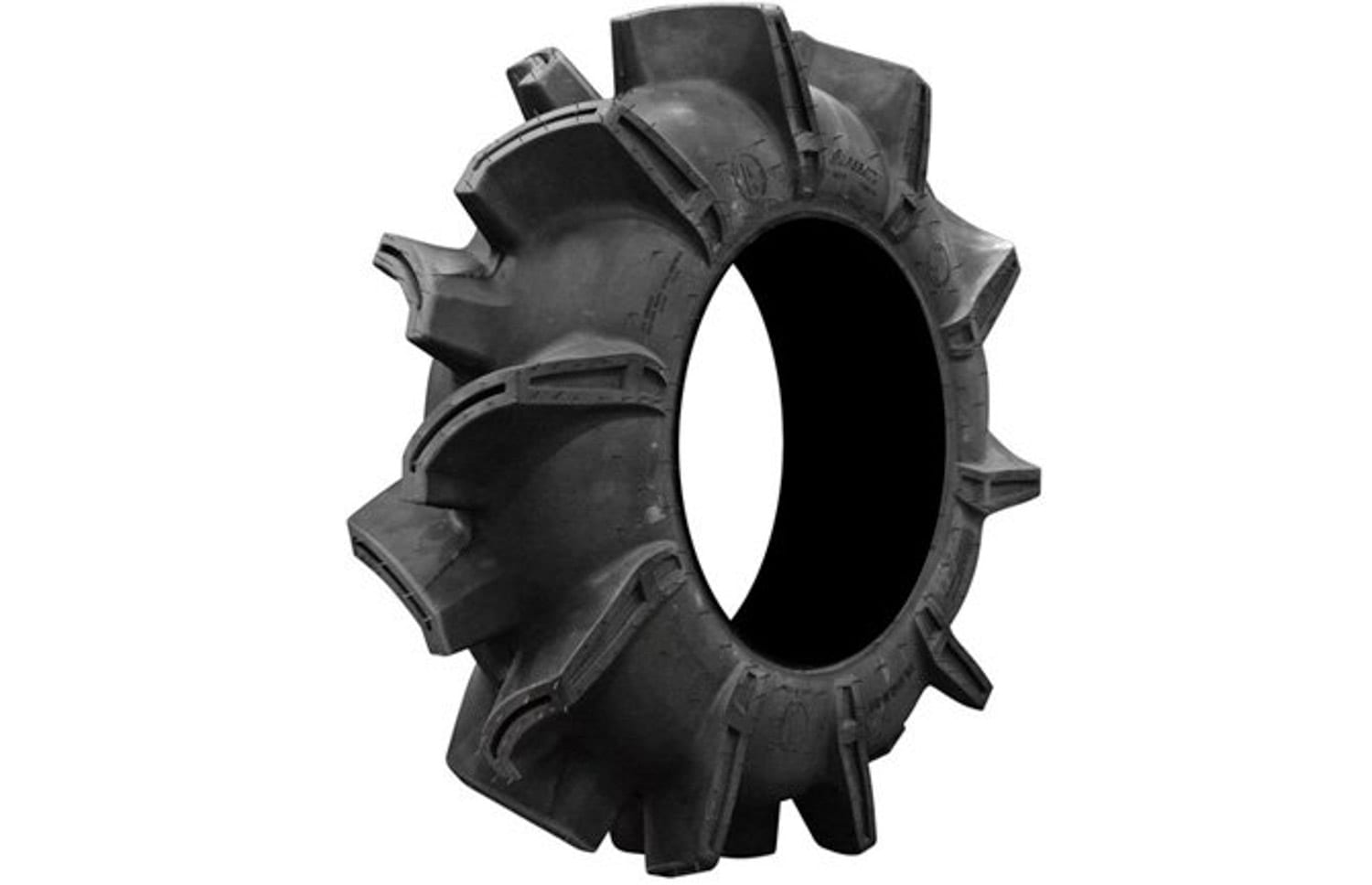 If you have a high-horsepower ATV or UTV, and absolutely don't want to get stuck, the Assassinator is your tire. This is a mud-specific tire and really isn't something you should consider riding on any trail with simply because you're going to do damage to both the trail and possibly the tire. It's a lot like using a paddle tire on anything other than sand – no good can come of it. The directional, paddle-type tread is three inches deep and moves mud and water out and away from the tire as it drives through the slop. These tires have a narrow profile so reduce drag and have a 6-ply rating for durability. If you are a serious, dedicated mudder, these tires are for you.
Maxxis Maxxzilla Plus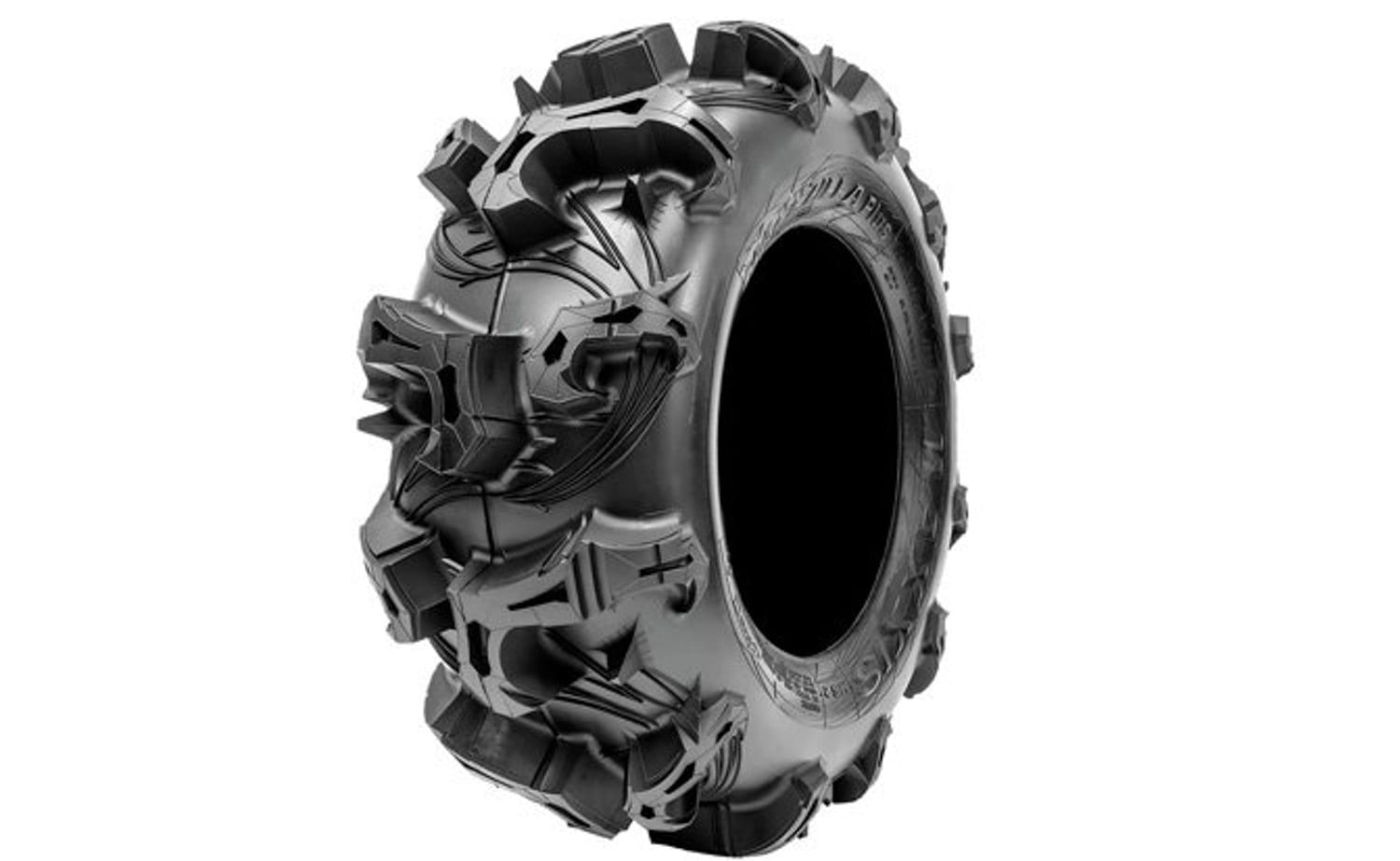 One of our favorite entries for a mud tire from Maxxis is the Maxxzilla Plus. This is a 6-ply tire with 1.75-inch deep tread. The tread design is aggressive while still having just enough of a tread block along the center to give the tire a semi-smooth ride on the trail. You're still going to tear things up, but not nearly as bad as you'd think. Channels molded into the rubber help clean the tread and move muck out and away from the tire, letting you grab more traction. These tires are available in bigger sizes, too, letting you get a cool look.
Sedona Mudda InLaw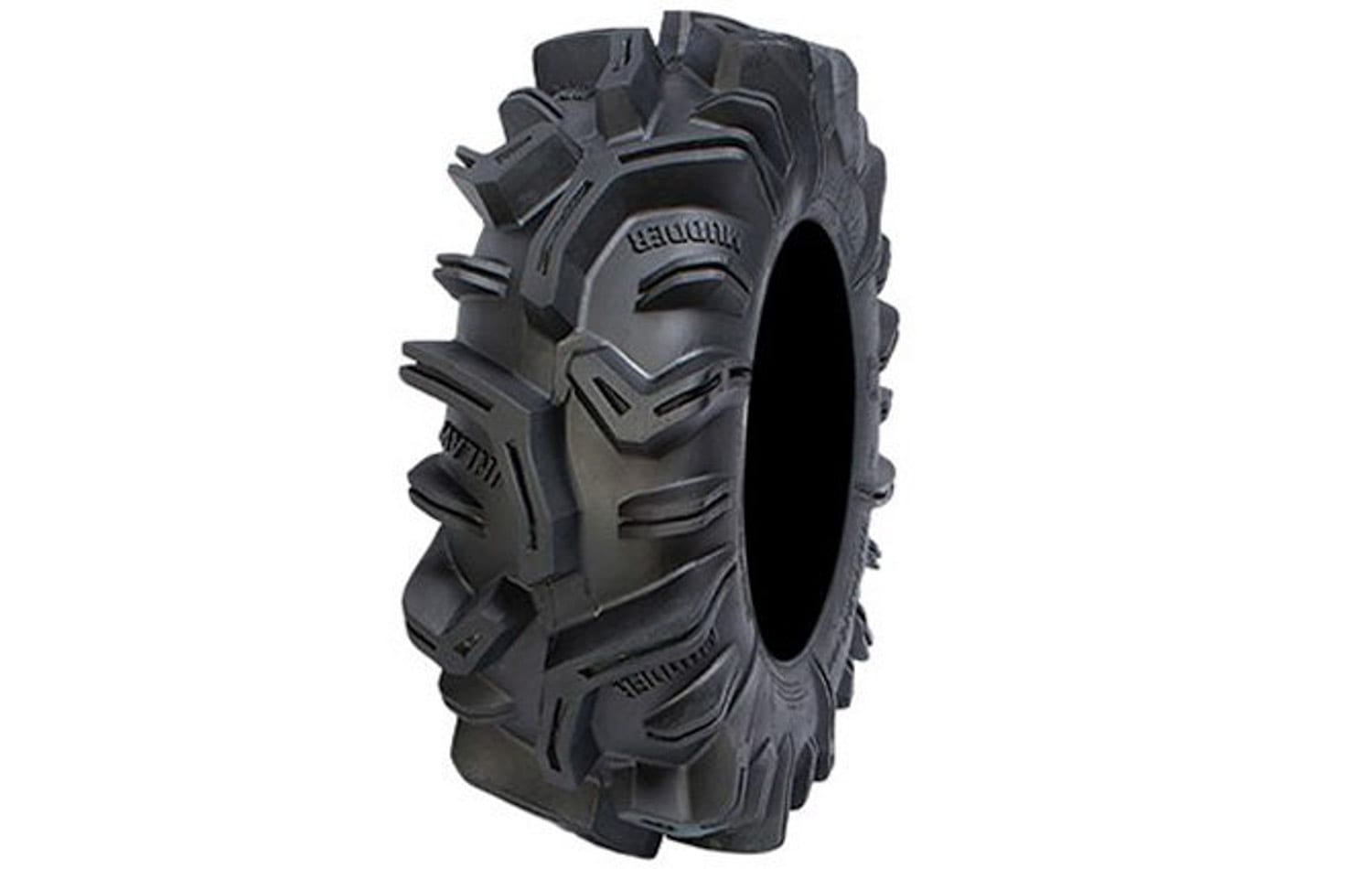 We are pretty fond of the tires offered by Sedona and we think the Mudda InLaw may have the best name in mud tires. While these are aggressive mud tires they are also radial tires. Meaning that they will grab traction in the muck, but the ride quality will be far superior to many other aggressive tires. The 8-ply carcass makes them one of the toughest tires for resisting punctures. Of course what it toughness and ride quality of you get stuck? The Muddas have 2-inch deep tread increasing to 2 ¼ inches at the outside. The tread design cleans well and helps drive the tire into the mud, just like one of the best mud tires should.
Kenda Bearclaw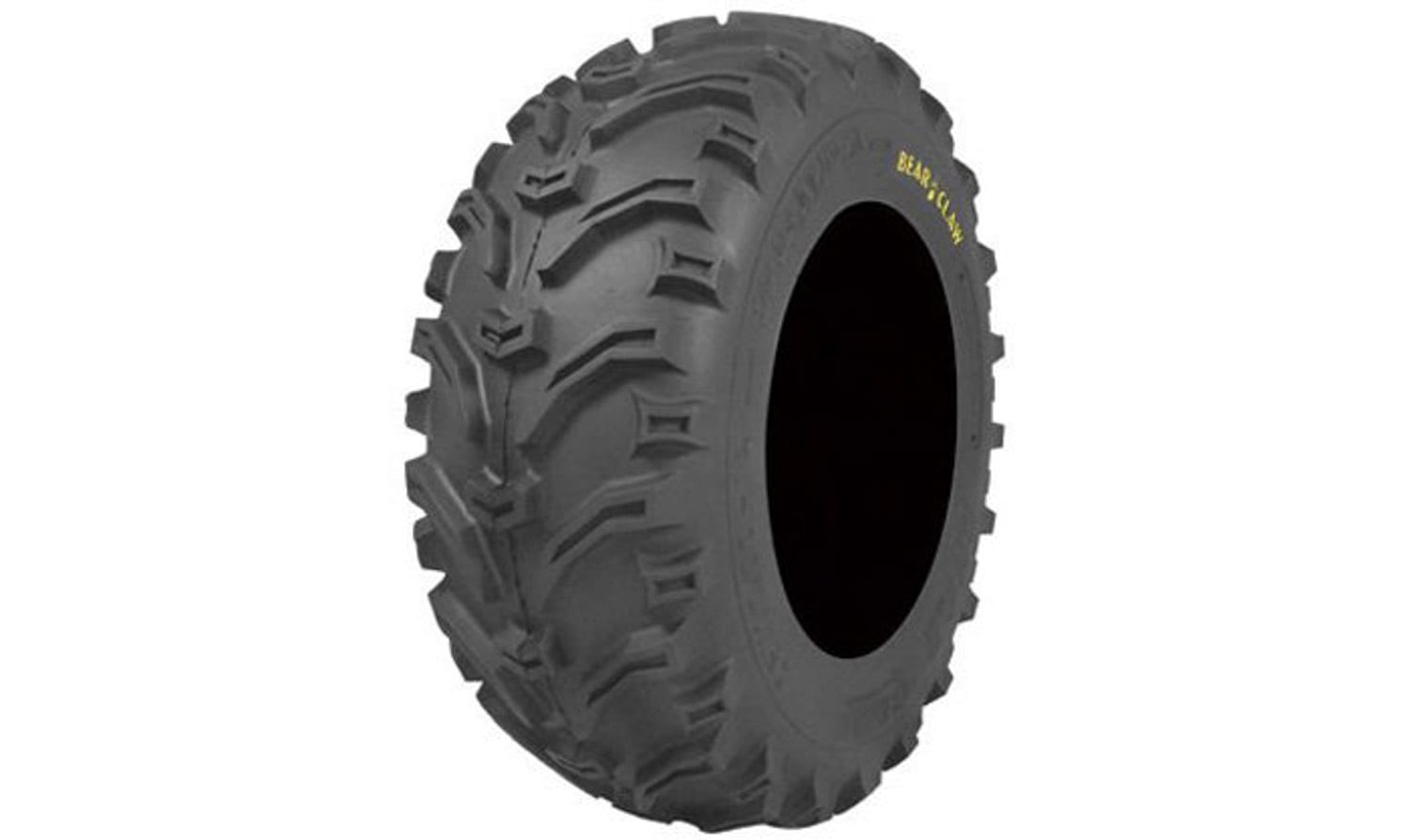 We know what you're saying – why the Bearclaw? Now everyone wants a hyper aggressive mud tire. Some, many in fact, want a tire that will offer improved traction in the mud over a stock tire, but still be a good, usable tire for all other conditions. The Bearclaws are one of those tires that isn't the sexy pick, but a lot of people buy them because they are durable and are usually one of the lower cost options for replacement tires. The directional chevron tread digs into the mud and snow better than a knobby tire and the grooves add traction while being pretty self cleaning. Cheap, popular, tough and works – sounds like one of the best mud tires to us!