In an age where everything is miniaturized, some devices are more and more portable and, additionally, increasingly efficient. The evolution of cell phones throughout the years is the best example.
Plenty of devices that we use in our everyday lives are such great tools that it is almost impossible to avoid them. The same thing happens when we plan for a ride, many of us proceed to take an inventory of various safety tools to prepare for any case that may happen. Among these items, one tool should be at the top of that list – a miniature jump starter, or battery booster.
Formerly, many jump starters were big, heavy and hard to store. They had their perks, but only a few adapted to the needs of quad riders. The space is limited on off-road vehicles, and such a device must be useful but also very easy to store.
Currently on the market, several models of miniature jump starters, such as those made by the company Boostr, are available. Our everyday life is a constant reminder of stress and worry. This jump starter removes a lot of concern by having many practical functions. The Boostr is lightweight and is easily portable in a bag, a windbreaker pocket or in the glove box of an ORV.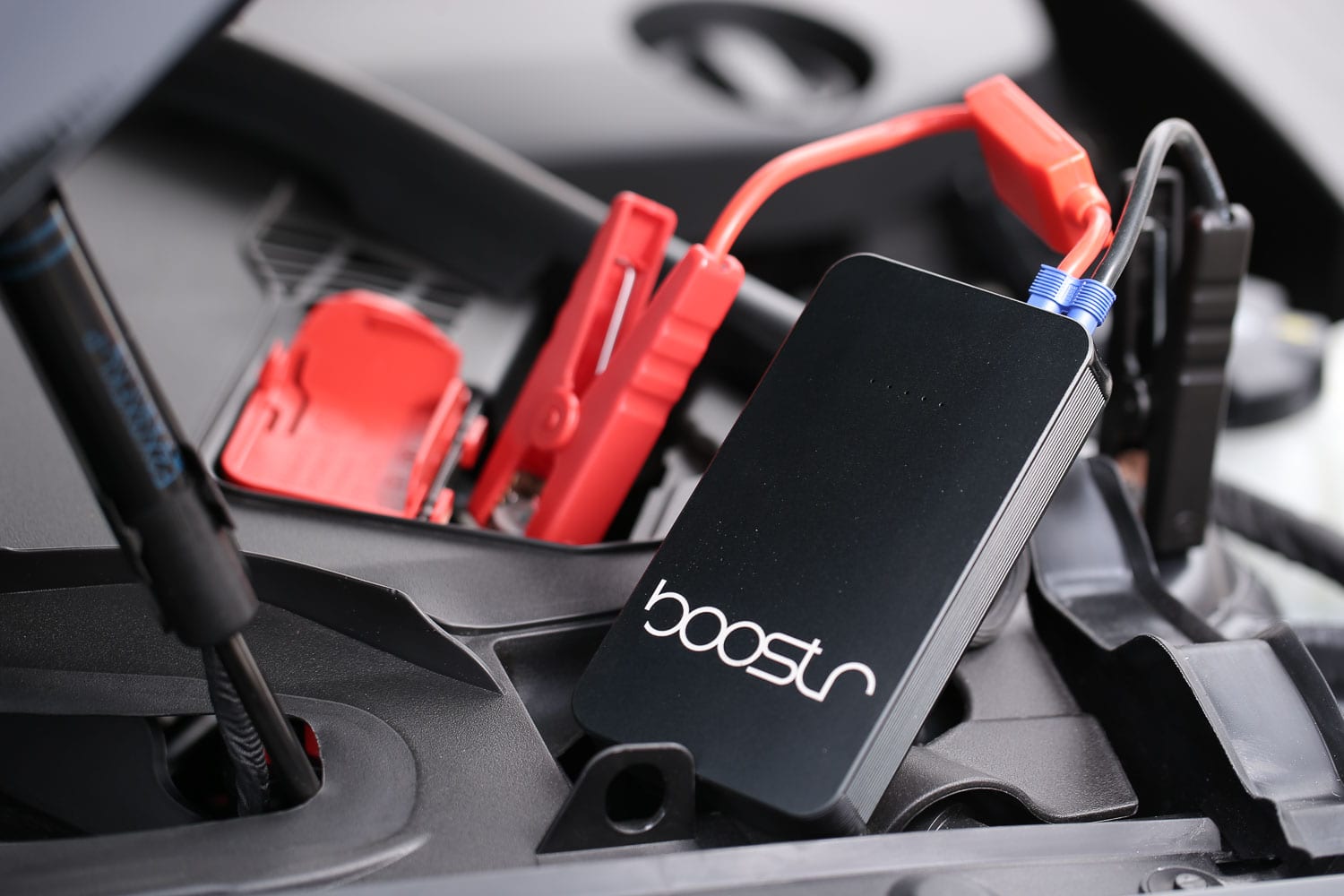 A vehicle with a dead battery has happened to everyone. This troublesome experience can definitely cause headaches and maybe even fear, if the individual does not have hand-held booster cables. The mini-booster is an alternative, and is provided with clips attached to the outputs/inputs of the battery to jump start it back to life, and you can complete the ride you started, getting back home safe and sound.
The Boostr also has USB sockets. With these, you can charge your phone, tablet or any standard navigation device. This practical aspect gives it a huge advantage during excursions in remote areas.
A high powered LED lamp with different options of intensities also comes with this charger. During night rides, this feature could come in handy.
The Boostr jump starter is designed with a rigid aluminium case giving it a clean look. It is covered by a 2-year warranty and offers the reliability of being the ultimate disaster control gadget. The Boostr is available in 2 models, each with their own qualities:
Boostr Premium:
8000 mAh Power cell
Recharge a cell phone up to 5 times
Boosts a gasoline or diesel engine with a maximum of 4000cc (4.0 liters) up to 15 times
Boostr Platinum:
18000 mAh Power cell
Recharge a cell phone up to 10 times
Boosts a gasoline or diesel engine up to 30 times
Whether boosting a vehicle with a 12V electrical system, charging a USB device, or using it as a continuous power supply, the Boostr Jump starter is the essential apparatus for anyone who plans for misfortune. The compact and lightweight features make this device the go-to companion for any situation. For more details, visit www.boostr.ca. Distributed by Kimpex, Boostr is available from your preferred dealer.