CMI/CFMOTO Canada announces CAREY PRICE, legendary Montreal Canadiens goaltender and passionate outdoorsman, as its Brand Ambassador.
Saint-Benoît-Labre (Québec) – September 12, 2023 – CMI/CFMOTO Canada is extremely pleased to announce that Carey Price, legendary goaltender for the Montreal Canadiens and a passionate outdoorsman, has been named its Brand Ambassador for CFMOTO Canada vehicles.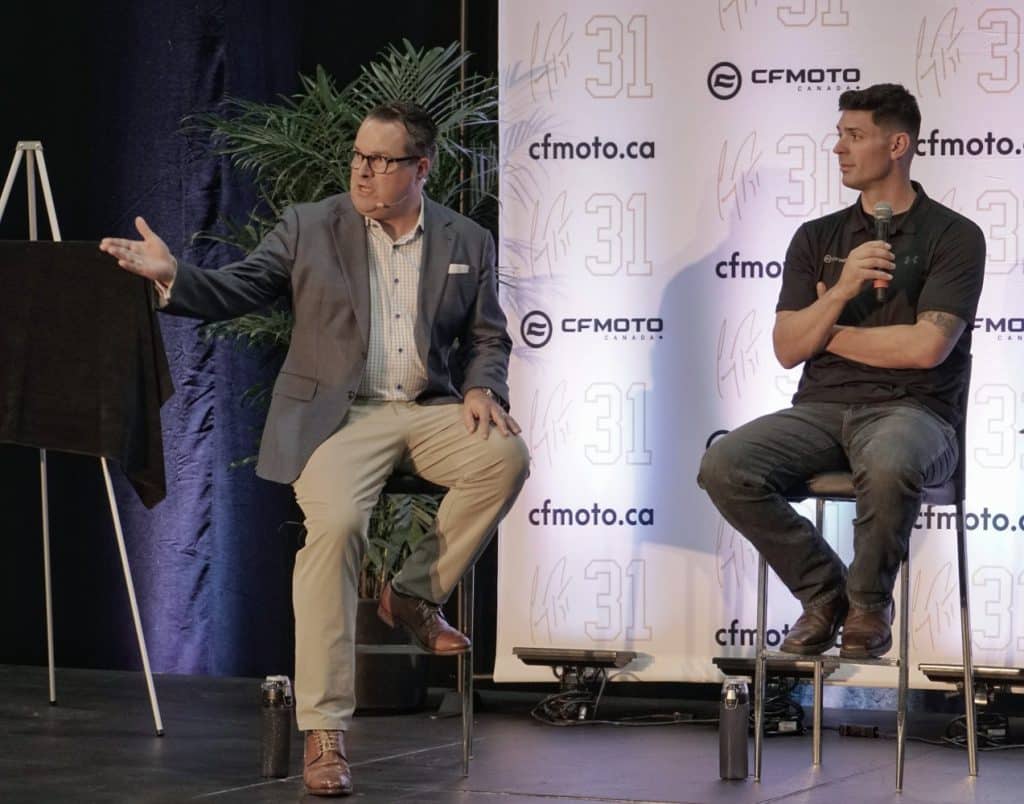 The announcement was made today at a ceremony with Carey Price at the Montreal Canadiens' practice facility, the CN Sports Complex, in Brossard, Quebec.
"Everyone connected to CFMOTO across Canada is absolutely delighted to welcome Carey Price as our Brand Ambassador," said Patrick Robertson, Executive Vice President of Canada Motor Import Inc (CMI), the parent company of CFMOTO Canada. "Carey represents excellence and high performance combined with a passion for enjoying the great outdoors, all attributes of CFMOTO vehicles and their users. We also greatly appreciate Carey's strong commitment to his family and his community, values the team at CMI/CFMOTO Canada shares as a family-based company."
As the CFMOTO Canada Brand Ambassador, Carey will participate in various activities for CFMOTO vehicles, including brand development, promotional activities, and social media interactions. In keeping with his longstanding commitment to helping his home community of Ulkatcho First Nation at Anahim Lake, British Columbia, as part of the agreement, CMI/CFMOTO Canada will support the Ulkatcho Kids' Nature Program by supplying a UFORCE 1000 XL vehicle to the Ulkatcho First Nation Foundation.
CFMOTO Canada is also proud to announce that as part of its partnership with Carey Price, it will launch a limited Carey Price Edition of its UFORCE 600 side-by-side utility vehicle that will soon be available in CFMOTO dealers across Canada. The Carey Price Edition will feature special number "31" markings (Carey Price's sweater number) with his autograph and numerous other features.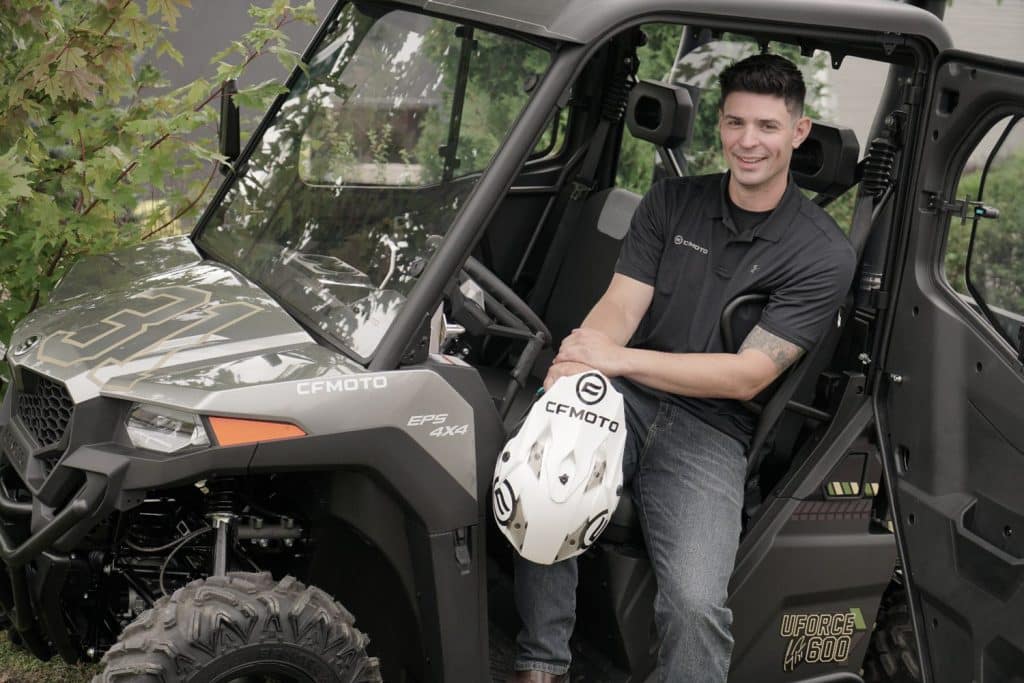 "I am very pleased to become the CFMOTO Canada Brand Ambassador to promote these great vehicles that allow Canadians to get outdoors and enjoy sports and activities in the amazing and varied environments we have across Canada," said Carey Price. "I know what it's like to be on a great team."
He added: "I really appreciate the fact that CMI/CFMOTO Canada is a family-based business headquartered in a small town whose people have built the success the company is today. They have done so by creating great vehicles, but also through a strong commitment to family and hard work, attributes that have guided my own hockey career and my whole community for generations."
This announcement of Carey Price as the CFMOTO Canada Brand Ambassador follows the unveiling in July 2023 of a multi-year partnership agreement between CMI/CFMOTO Canada and the Montreal Canadiens of the National Hockey League, which will give CFMOTO Canada and its vehicles visibility at Montreal's Bell Centre.
About Carey Price
Carey Price has been one of the leading goaltenders in hockey for much of the past 20 years. Since being drafted by the Montreal Canadiens in 2005, he has recorded the most wins of any goaltender in the storied history of the Montreal Canadiens and has won many National Hockey League awards, including both the Hart Memorial Trophy for the Most Valuable Player and Vezina Trophy for best goaltender. He won a gold medal with Team Canada at the World Junior Ice Hockey Championships in 2005, and at the 2014 Olympic Winter Games in Sochi, Russia. He led Team Canada to a gold medal with a goals-against average of 0.59 per game throughout the tournament.
About Canada Motor Import Inc.
Founded in 2005, Canada Motor Import Inc. (CMI) was born from the passion for recreational vehicles of its owners, Carl Patoine and Hélène Binet. CMI has had its head office in the industrial park of Saint-Benoît-Labre, Quebec, since 2007. As an R&D partner of CFMOTO, CMI has contributed to developing many product features, allowing CFMOTO to always stand out from the competition and constantly ensuring that the needs of the Canadian market are met. CMI also markets the LOVOL line of tractors and equipment for agriculture and light construction.
About CFMOTO
Founded in 1989, CFMOTO designs and manufactures innovative power sports vehicles and is a world leader in producing liquid-cooled engines for quads and motorcycles. Its yearly production capacity is 800,000 engines and 600,000 vehicles distributed in over 70 countries. In Canada, CFMOTO products are distributed through a network of authorized CFMOTO dealerships with skilled and knowledgeable personnel.
For additional information, visit us at www.cmimotor.ca and www.cfmoto.ca and follow us on Facebook and Instagram.