You can ask anyone with a UTV, what is one thing you can never have enough of, and you'll get the same answers. Aside from 10mm sockets and zip-ties, none of us can ever have enough tie-downs. There are many reasons for this, but one of the problems we run into all the time is finding tie-downs that work perfectly for UTVs. It's hard to find the right ones unless you get some specifically designed for our kinds of vehicles. The problem has always been finding ones that can handle the weight load without being too long. From there, you need to get ones that won't damage the finish on the machine, while still connecting to the proper points on the machine to secure it best. That's one of the many things that impressed us with the Ultimate UTV Tie-Down Kit from SpeedStrap.
At the heart of the kit are four of their 1.5-inch wide UTV tie downs. These tie down straps are just six-feet long, the perfect amount of length to secure a machine to a trailer. What we really liked about them is that they don't have all that excess amount of strap that always seems to either get caught up in the ratchet mechanism, or flop aimlessly behind the UTV on the trailer going down the road. No matter how you tie that chunk down, it's going to flop. Not only does that create a possibility for damage to the machine, but it adds tremendous wear to the strap itself. And if you're like us and ever had that extra chunk of strap get iced up in the winter months, you know what a challenge that can be.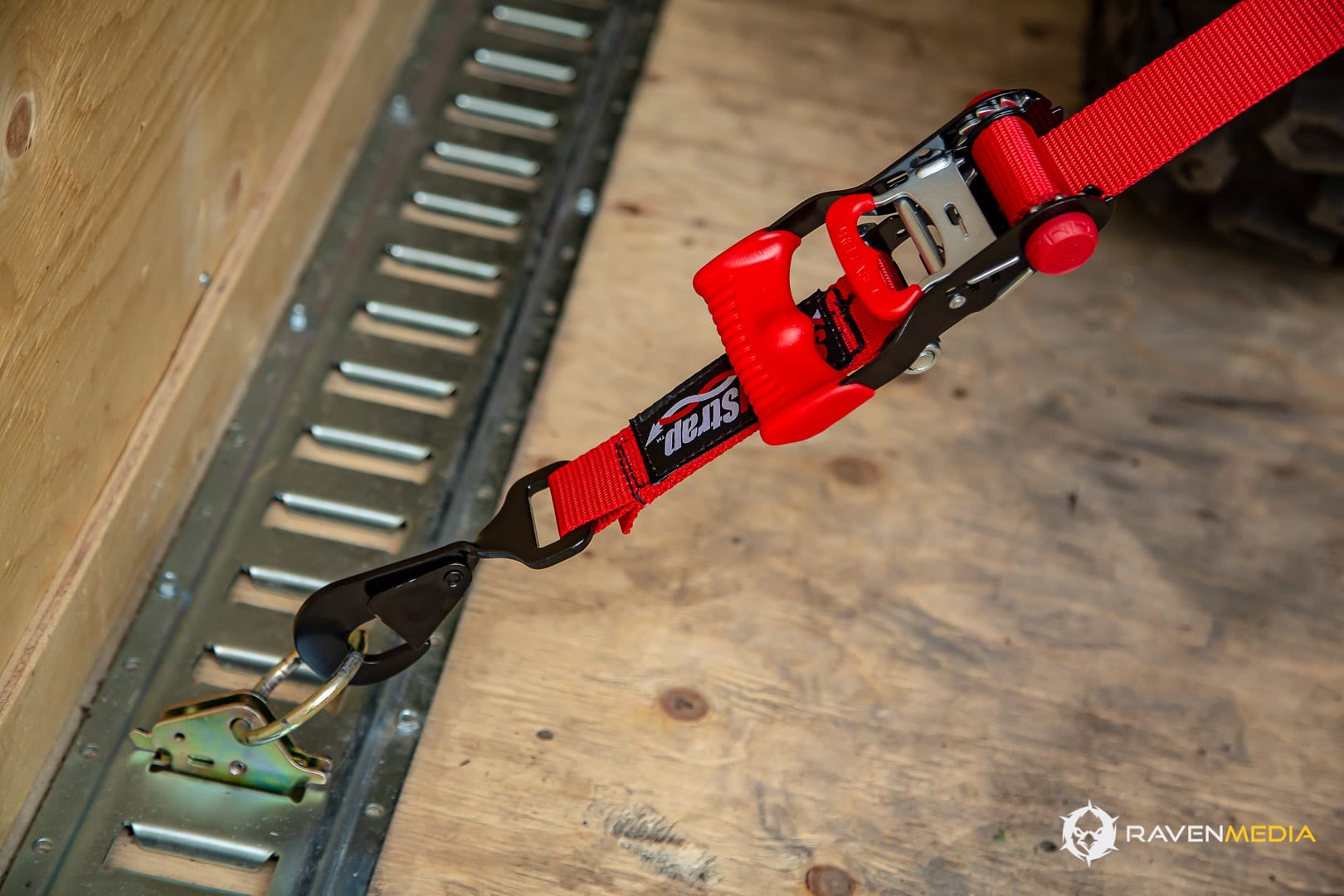 The SpeedStrap tie downs have a 1,300-pound safe working load rating with a 4,000-pound maximum load rating. This means they are strong enough to handle even the heaviest UTVs and keep them securely on the trailer. To protect your expensive UTV, these tie downs have built-in soft-tie loops with secure clasps that won't work loose like a standard S-hook can. The ratchet systems on the straps have an oversized handle for ease of use, and everything is coated for protection and long life of the mechanism.
One of the other hassles we have experienced with regular tie-downs is having the strap rub against the plastics and graphics as we drive down the road. Try explaining that to the manufacturer when you go to give them back their test unit and the corners are all scratched up and the graphics rubbed off. To combat this, SpeedStrap provides four 20-inch long, by two-inch wide fleece protective covers that go over the straps where, and if they should make contact with your machine's plastic and graphics. This combined with the soft-tie loops makes the Ultimate UTV kit a winner, but wait, there's more.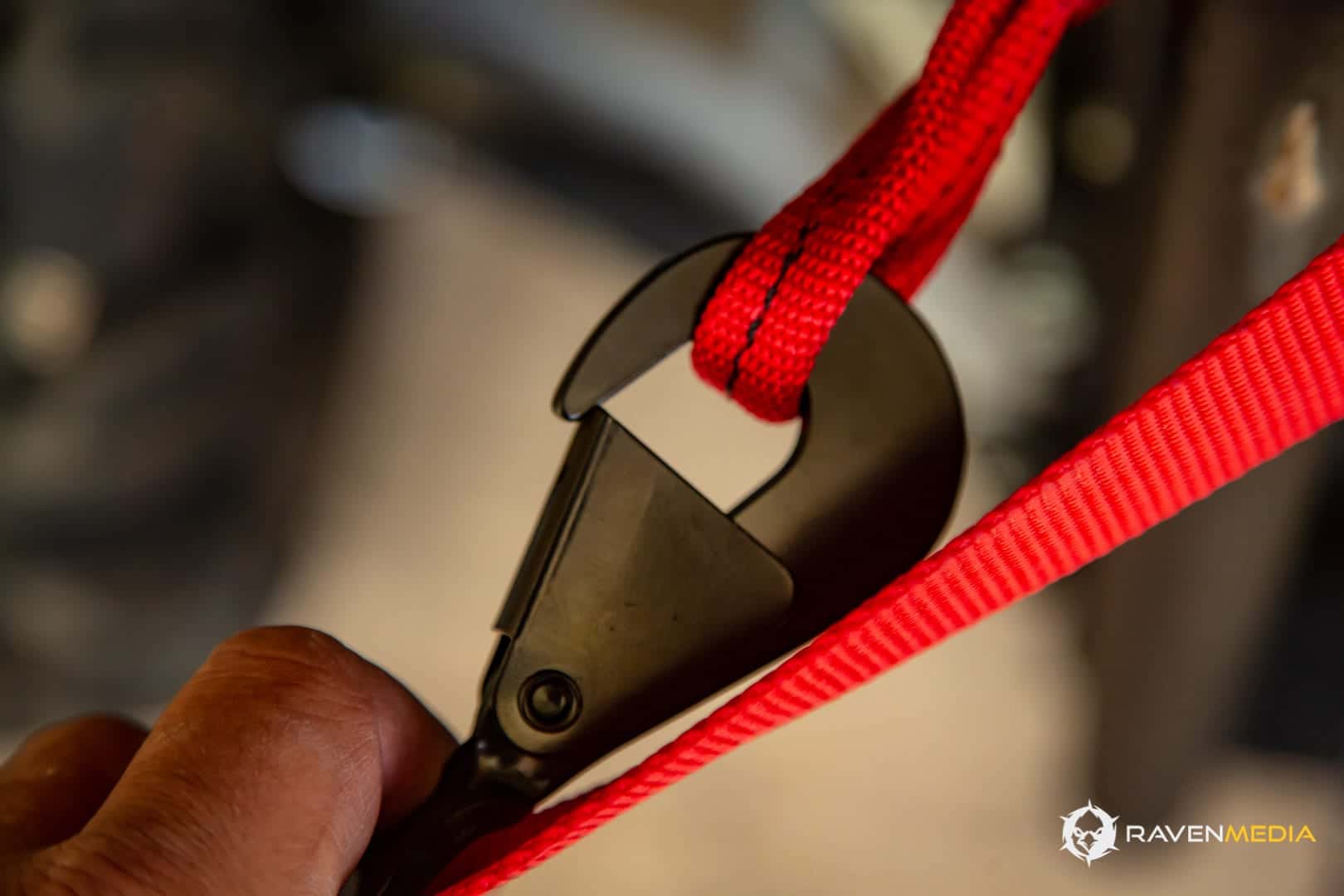 SpeedStrap includes four SpeedWraps that help you keep your straps separated and secure while in transport. You can also use them to secure excess strap on the road, thanks to the secure hook-and-loop enclosures. The Ultimate UTV kit comes complete in its own heavy-duty storage bag, making it easy to keep everything together and in one place, another gripe we have with straps. All right, we can't really go blaming anyone but ourselves for losing our tie downs, but having the bag does make it easier to keep everything together.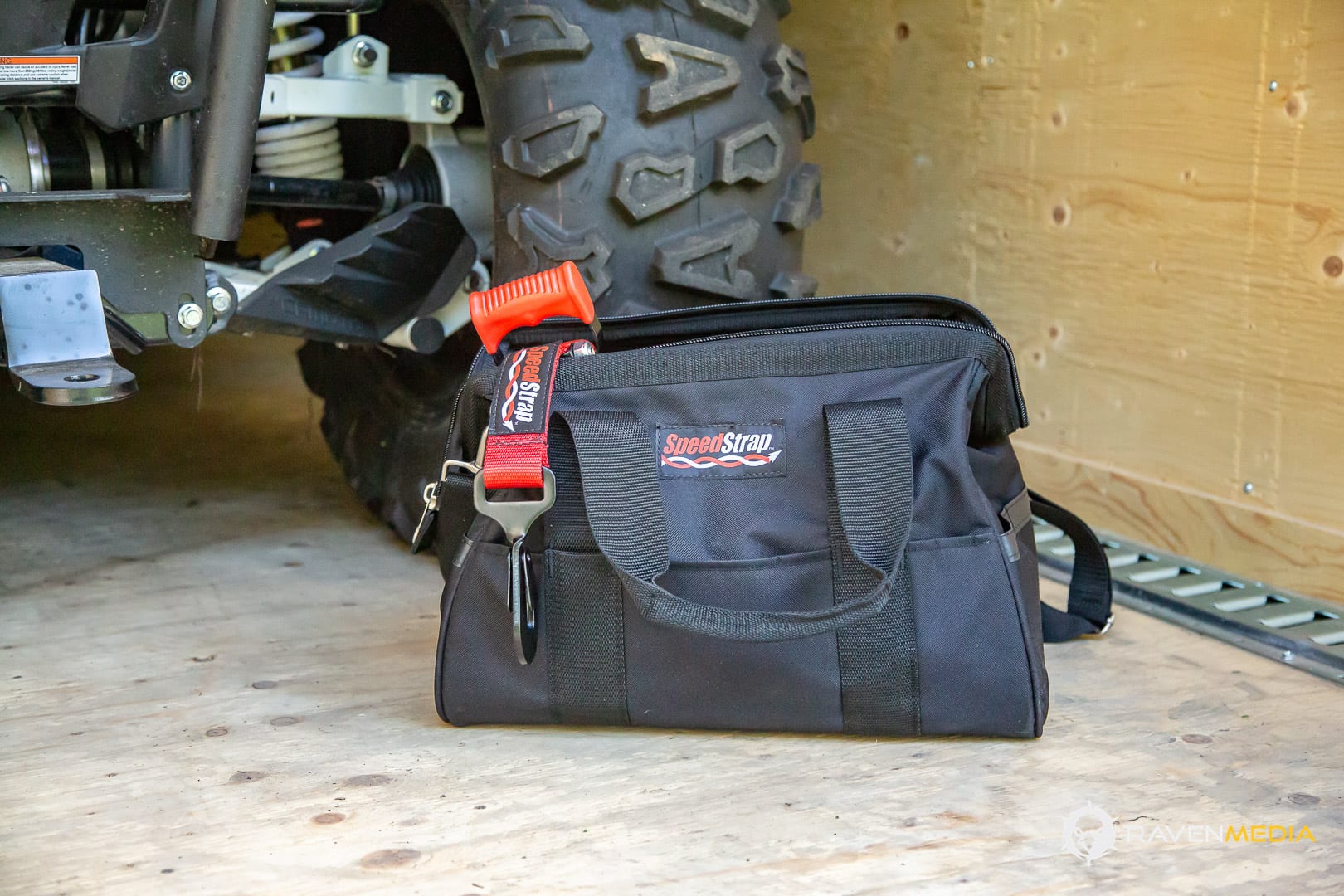 As an added bonus, and a very cool one at that, SpeedStrap includes one of their amazing Pockit Tow Weavable Recover Straps with the kit. This is a small tow strap that allows you to make a loop simply by weaving the strap back into itself. This means there is no metal hooks or loops to become ballistic missiles should things come undone. The strap is rated for 3,500-pounds and can be perfect for pulling a UTV out of the ditch and more. It is only a 1.2-inch in diameter and is 25-feet long.
All in all, the SpeedStrap Ultimate UTV Kit costs under $200 US and is well worth it. It is one of the better tie-down kits we've found.