No Limit Wheels proudly introduces the revolutionary Intimidator wheel. This gorgeous six spoke wheel features the same industry leading build quality, including a virtually indestructible double reinforced rim edge and 1100 lb load rating as well as the exclusive No Limit hybrid tire bead retention system that offers 400% more tire bead retention than any other brand of wheel. The new Intimidator wheel comes in a gloss black finish with customizable aluminum inserts available in nearly all OEM matching colors as well as gloss black and gloss white.
"This new Intimidator wheel offers customization at the same price as vanilla wheels," says Storm Ramos, Vice President of Sales for No Limit. "We wanted to provide our customers with a wheel they could customize without paying a custom price, and this new wheel does just that! And like all other No Limit wheels, they come with an industry leading lifetime warranty…if you can find a way to bend it or break it, we will replace it for free."
The Intimidator is offered in a 14×7 at a retail price of $99.45 and 15×7 at $112.20. They come in 110, 137 and 156 bolt patters to fit almost any Side by Side, UTV or ATV and are currently available only thru dealers, online at www.nolimitoffroad.com or by calling 888-848-8024.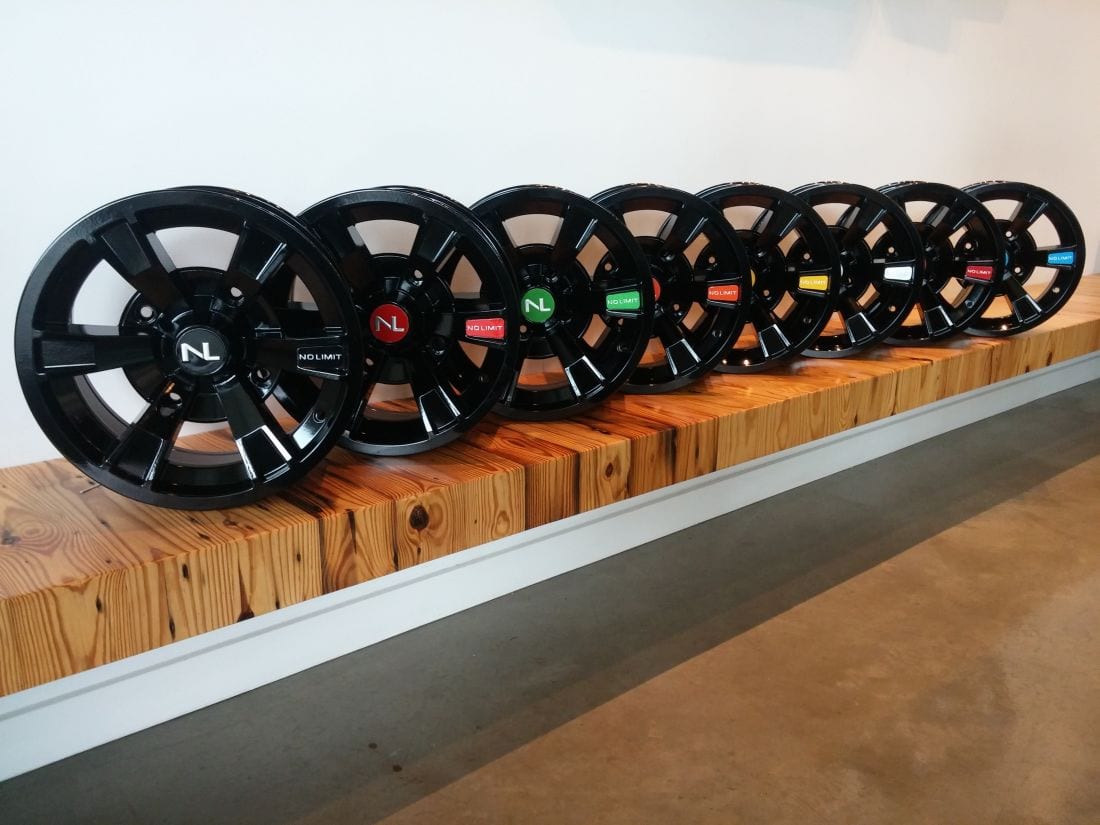 No Limit Wheels is based in Overland Park, KS and offers fully customizable ATV wheels, UTV wheels, Side by Side wheels and Golf wheels. No Limit also produces and sells the top selling all-terrain 8-ply Patriot tire in multiple sizes. All machined wheels are proudly made in the USA. Follow us on Facebook and Instagram.