OXNARD, CA (December 31, 2015) – SSV Works, the originator and industry leader of off-road audio systems, expands its compact 'No Radio Needed' audio systems with Bluetooth integration for Powersports vehicles.
SSV Works has built a hardcore following by producing top-level audio solutions for the off-road community; now, putting together your dream audio system is much simpler. Introducing the SSV Works MRB2, the world's most compact and advanced high-function Bluetooth Media Receiver!
Backed by thousands of hours of off-road R&D, SSV Works has created a brand-new way to seamlessly control Bluetooth audio streaming and auxiliary input without a fragile stereo head unit. A plug-and-play solution for all on and off-road vehicles, the MRB2 allows you control of the audio inputs to your amplifier without standard, bulky car audio equipment.
The MRB2 is a dash-mounted control pad that allows you to keep your smartphone, iPod or MP3 player tucked away safely and control your audio directly from the control pad. Your phone can automatically pair when the system is powered on, allowing you to play music without having to fumble through apps and on-screen controls. Volume, track forward/back, play, and pause are all a finger's reach away, arranged neatly on the weather-proof control pad.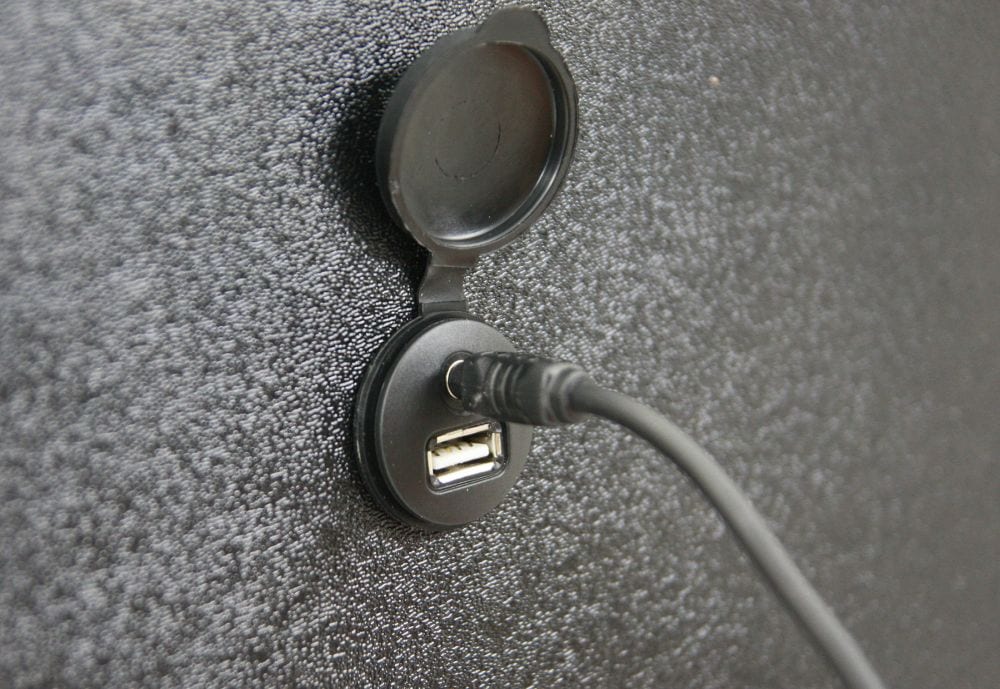 Knowing that not all customers keep their music catalog on their phone, the MRB2 also comes with a 3.5mm auxiliary input that allows playback from all media devices and powered 2.1 amp USB charging port to keep your player going, using your standard device charging cable.
Audiophiles will appreciate two pairs of built in 4 volt low level outputs, built-in amplifier turn on wires, and adjustable rear/sub speaker output attenuation: Full/-3db/-6db/OFF functions. The plug and play MRB2 is a scant 2" in diameter, requiring little space, meaning you can place the controller well within arm's reach on the dash. For those with a little custom flair in their off- road vehicles, SSV also provides a powered dome light switch on the control pad, as well as dimmable blue button back-lighting for easy visibility at night.
Don't get caught in a rat's nest of wires or with a broken head unit out on the trail- SSV Works' weather-proof MRB2 Bluetooth audio control unit is a one-piece audio control solution that retails for just $149.99 USD.
About SSV Works:
SSV Works is the originator and industry leader of off-road audio systems, backed by 10 years of innovation, decades of audio experience, and multiple patents. As the leader in aftermarket audio solutions and the brand of choice to top OEM's, SSV Works brings quality integration and ease of use that you would expect from a Tier 1 supplier. For more information, please visit www.SSVworks.com or follow @SSVworks on facebook and Instagram.