There are so many sweet UTVs on the market, it can be hard to pick one, right? You walk into the dealership and it's like being a kid walking into the toy store – how can you decide on just one? We have the same problem, so we wanted to offer some help. We selected five UTVs from various segments, our personal favorites, as our picks for our top 5 UTVs for 2021. Think of it as our way of pushing you in the right direction. Of course, you really can't go wrong with any of the newest models, so there's plenty of wiggle room to this list.
Polaris RZR Pro XP Ultimate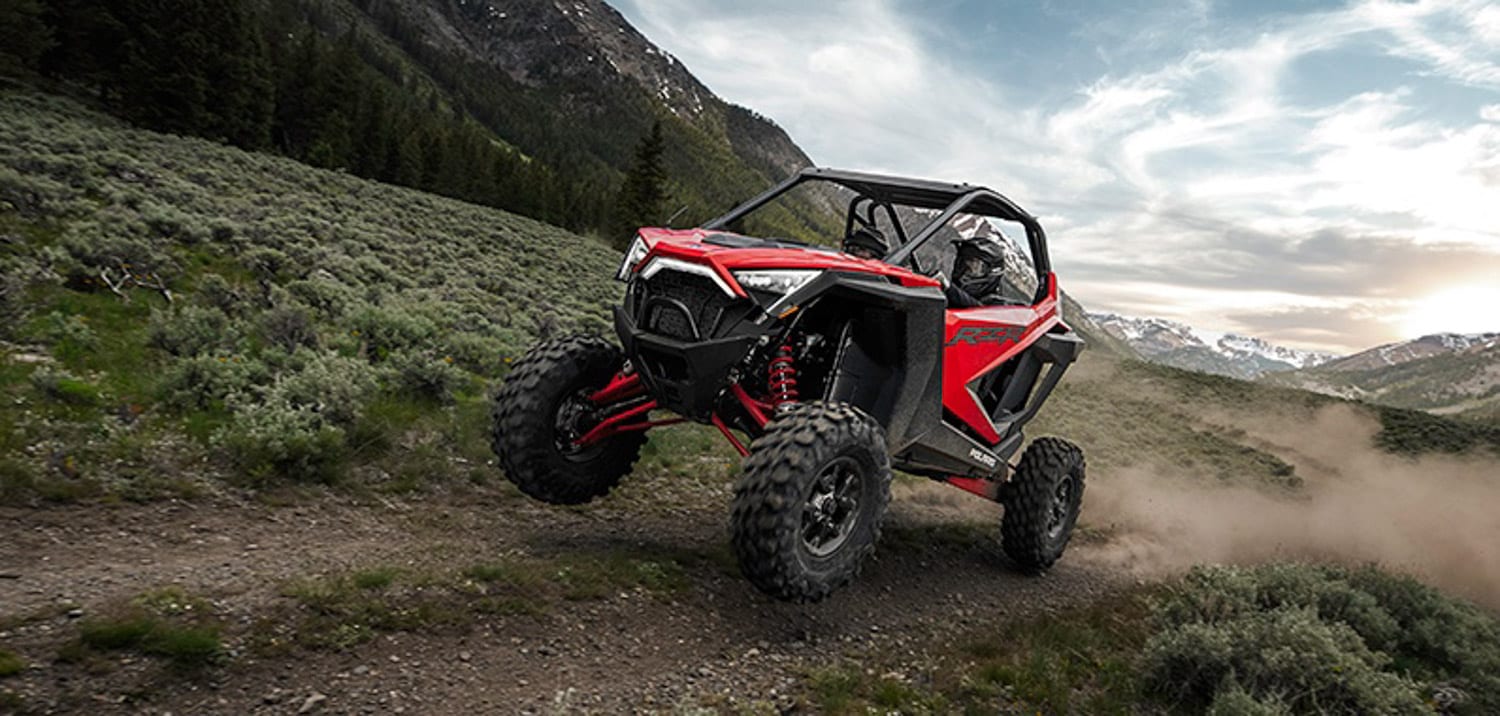 There are so many RZR models from Polaris, and we like them all. However, if we had to pick one, we'd of course go with the flagship model. The Pro comes loaded with a 925cc turbo-powered twin cylinder engine. It now pumps out 181 horsepower and is fed through fuel injection. Polaris keeps refining their True On-Demand All-Wheel Drive system and the Pro has their latest Isolated Xtreme Performance version that works optimally with the power characteristics of the motor and how you would use the machine. The Ultimate package gives you fox 2.5 Live valve shocks with Dynamix 2.0 active suspension that self-adjust the valving by the microsecond as you drive, adapting to your style and the terrain. If you've never used this type of suspension, you must, and once you do, you won't want to go back. This is easily the finest RZR we've driven and the interior is superbly comfortable. The ROPS and 6-point harness make it safer too, meaning this is a winner for sure.
Yamaha Wolverine RMAX 1000 XT-R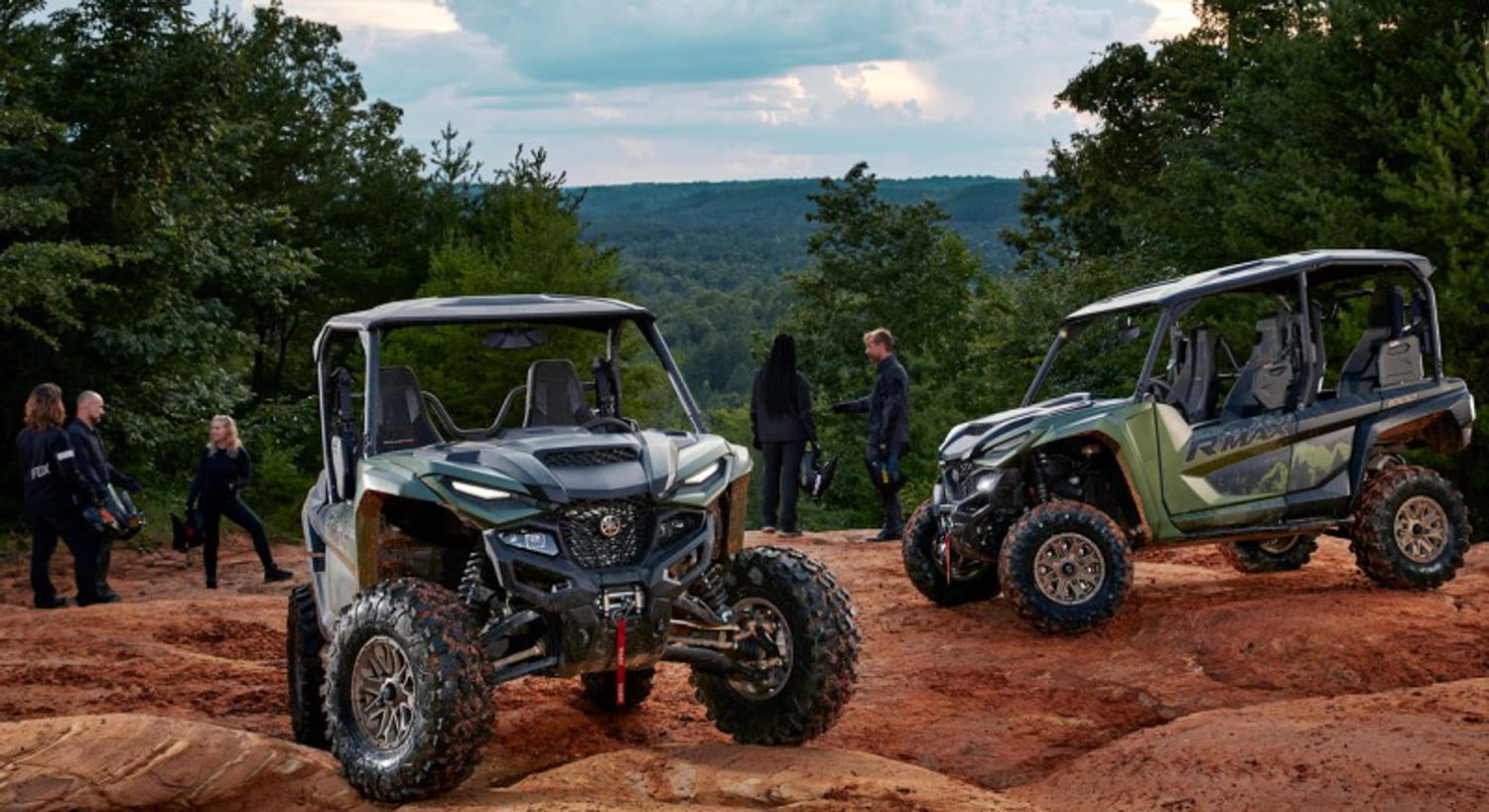 Going along with Yamaha's reputation for durability is their ability to go anywhere. Yamaha makes machines that are perfect for serious exploration, and the new Wolverine RMAX is a machine we're very excited about for 2021. These machines perform as well as they look, with a 999cc liquid-cooled twin-cylinder motor and dual throttle body fuel injection. Of course, the motor runs out through Yamaha's legendary Ultramatic V-belt transmission. Fox QS-3 shocks handle suspension. The XT-R package comes with a Warn winch, and 30-inch Maxxis Carnivore tires. The drive mode system is really cool, with Sport, Trail and Crawl modes, and the Wolverine comes with Yamaha's Adventure Pro system built in with GPS and more. If you're drawn to places no one else can go, this is the machine for you.
Honda Talon 1000X Live Valve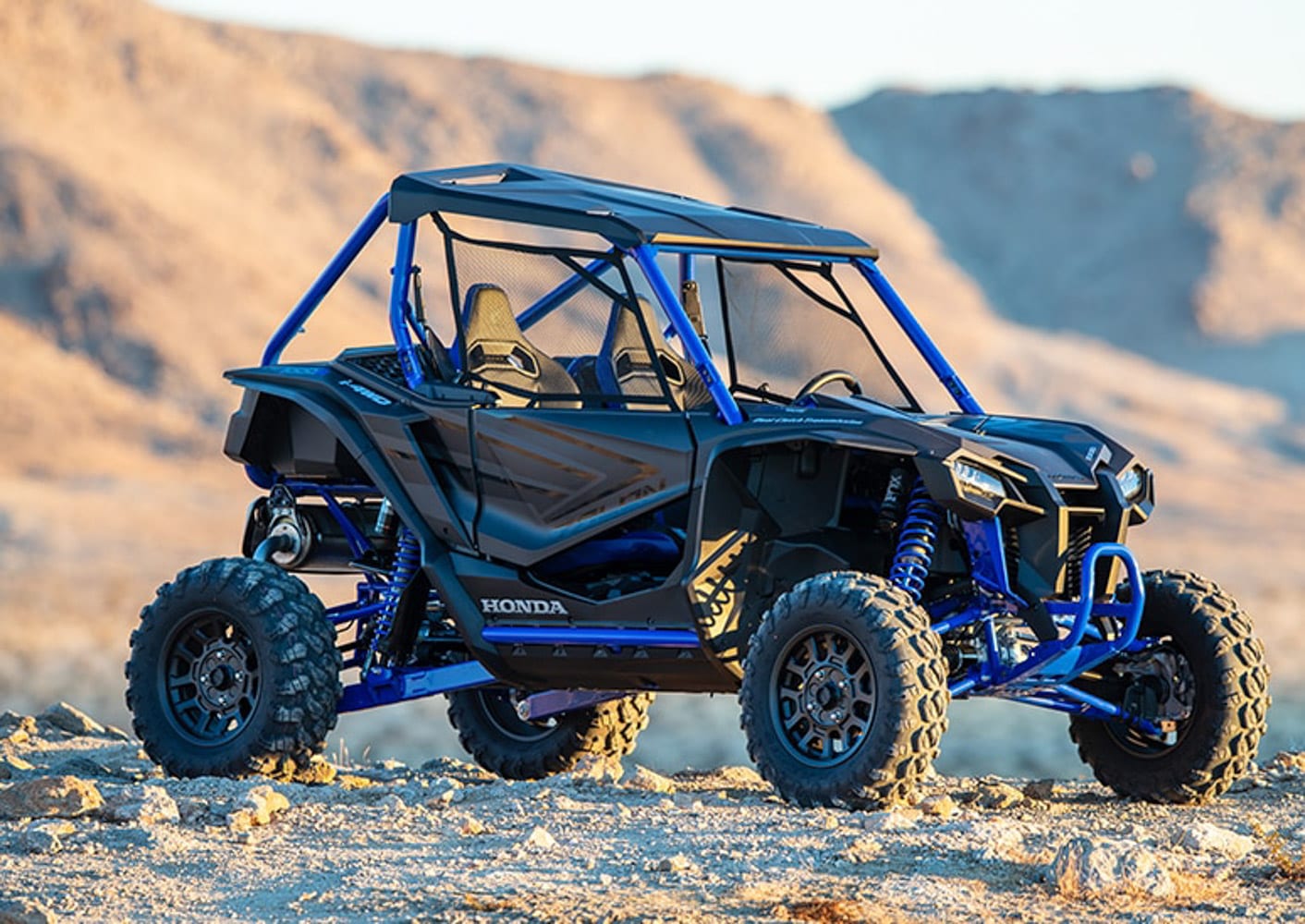 Honda brings over the Fox Live Valve suspension system from the 4 seater to the 2-up for 2021 and we're pretty excited about it. The Talon is a super fun machine to drive and is a machine we're quite fond of. It is very Honda, in that they don't do things the same way the other manufacturers do. The biggest thing you'll find is the DCT dual-Clutch transmission, which we are huge fans of. You can drive it automatic or manual mode and this gives you amazing options for how you tackle the terrain. And engine braking is about as good as it gets. The Honda runs a 999cc Parallel twin motor the Honda live vale system is, in our opinion, one of if not the best of the active suspension systems going thanks, in part, to the Bosch controller, Fox shocks and Honda engineering. This is a fun, naturally-aspirated sport UTV and one of our picks for five best.
Can-Am Defender Pro Limited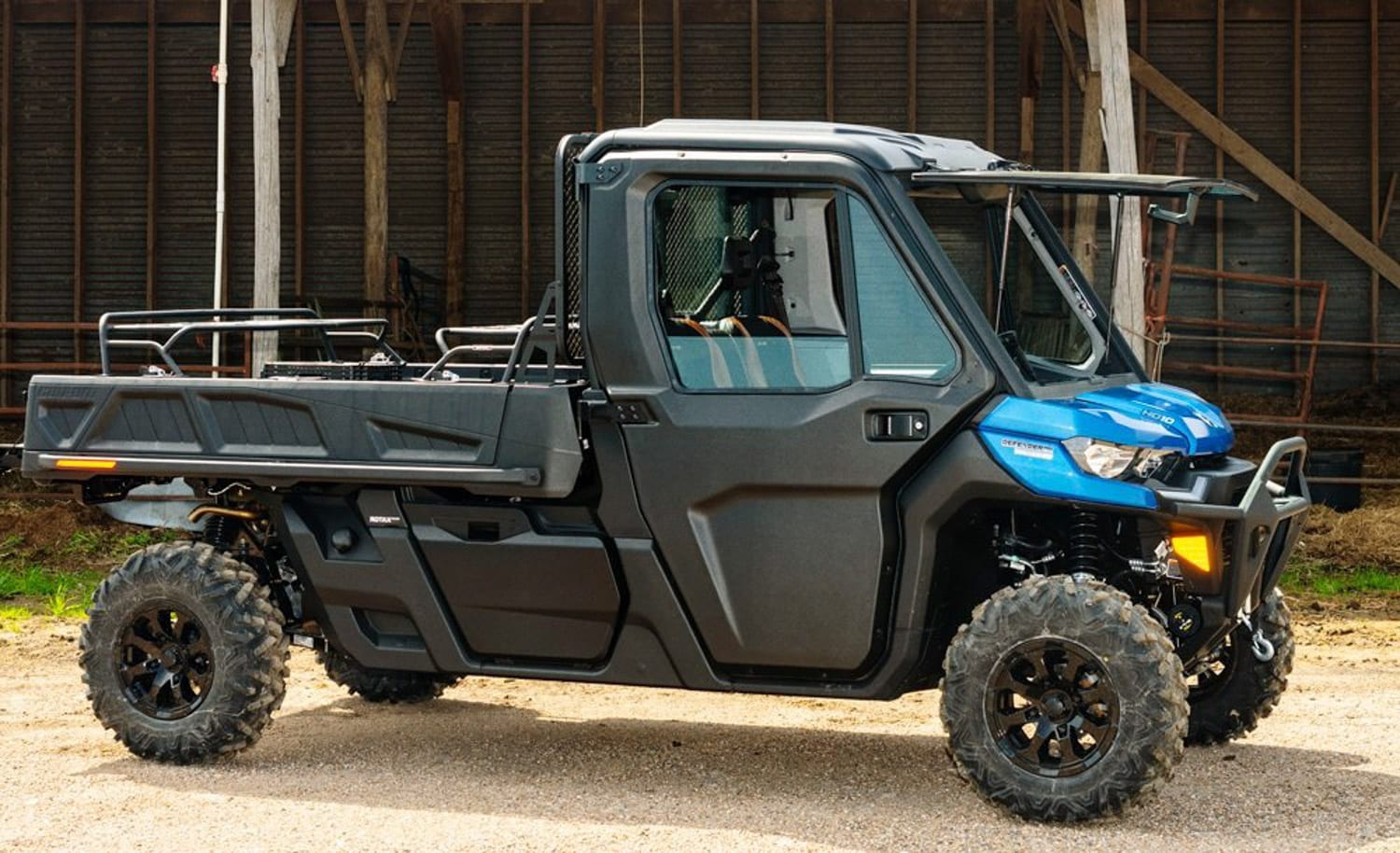 The Can-Am Defender line has been one of the best utility/recreation machines out there. For those looking for a serious work machine, the 2021 Defender Pro Limited has it all. For starters, how about the six-foot, power-dumping cargo bed with additional storage underneath? Think of all the stuff you can fit in the bed? But as they say, wait, there's more. The Limited package adds a full cab with a premium roof, glass front and rear windshield, wiper kit, 7.6-inch digital display with keypad and a heating and air-conditioning system, so you're comfortable inside the machine regardless of the weather conditions. Add in the usual Defender features like a 976cc Rotax V-twin, Pro-Torq Transmission and the XT front bumper with winch. This is a machine waiting to get something done.
CFMOTO ZFORCE 950 EPS Sport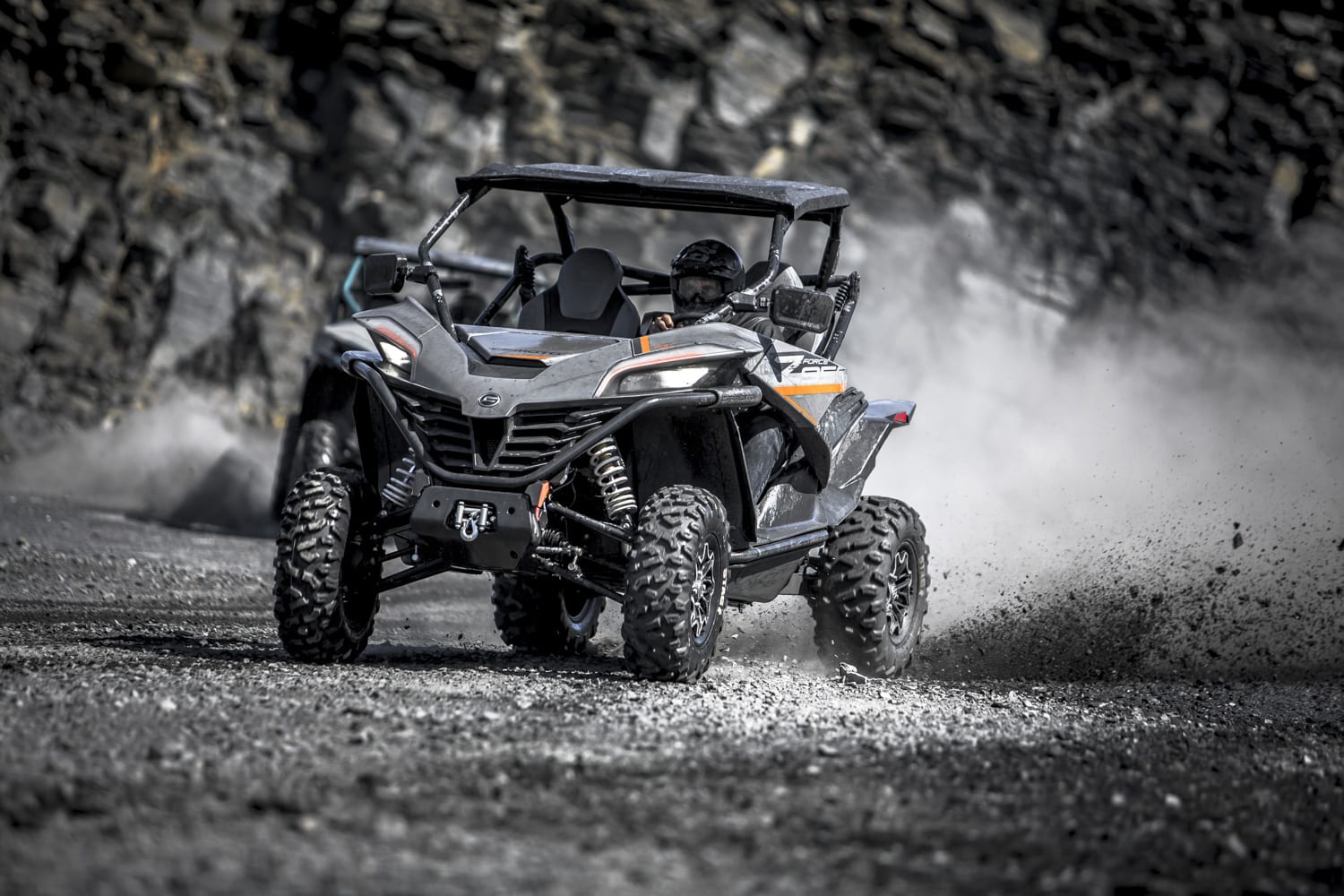 All you need to do is take a ride in this new ZForce 950 to see how impressive it is. Besides looking completely different than anything else on the trail, this machine is a lot of fun to drive. It has a 963cc motor with a Bosch ignition and fuel injection system. It runs through a CVTech-IBC belt drive and comes with a new Sport Mode that increases acceleration performance when you take off. It comes with a horn and turn signals integrated into the machine as well as a 3,500lb winch, mirrors and a roof. The best part is the value. It comes with a lower price tag than much of the competition and a 5-year warranty. That's pretty hard to beat.