Every customer of WARN Industries counts on the WARN® name when the chips are down.We believe you should "Go Prepared", whether you're out on a trail that's too steep, or spinning your wheels in a sand dune, or even bogged down in two feet of mud. Whatever the situation, WARN makes sure you're ready for it.
Always the innovator, Warn Industries led the world into off-roading back in 1948 with the invention of locking hubs and never looked back. WARN later created the ATV winch accessory category by introducing the industry's first ATV winch in 1988. Today, our diverse powersports lineup spans winches, mounting systems, bumpers, body armor and even plows to serve the off-road, sportsmen, and agricultural markets.
Every day, deep in Side X Side country at two Oregon WARN facilities, 500+ employees work hard to bring our ultra-reliable products to life for those who love the outdoors. Most of our employees are off-road enthusiasts themselves. In fact, every product WARN makes for Side X Side riders was designed, crafted and assembled by riders for riders. Our experts know what it's like to get stuck in the mud or crossing a swollen creek. They understand the importance of assisting a buddy out in the backcountry. Since they know what UTVers need, our engineers design in the touches, the durability and the ruggedness it takes to excel outdoors. And they make sure everything we make is tested and retested. Such authenticity helps WARN fuel our customers' needs with products that withstand rugged daily use and the test of time.
In the Side X Side world, the WARN name is synonymous with winching and protection.
Our top-of-the-winch-line ProVantage™ Winches put users in control of the situation—any situation. ProVantage Winches have the features you'd expect from the top dog: peak performance with power to spare, legendary WARN durability and the extreme sealing that gives riders confidence when the going gets wet.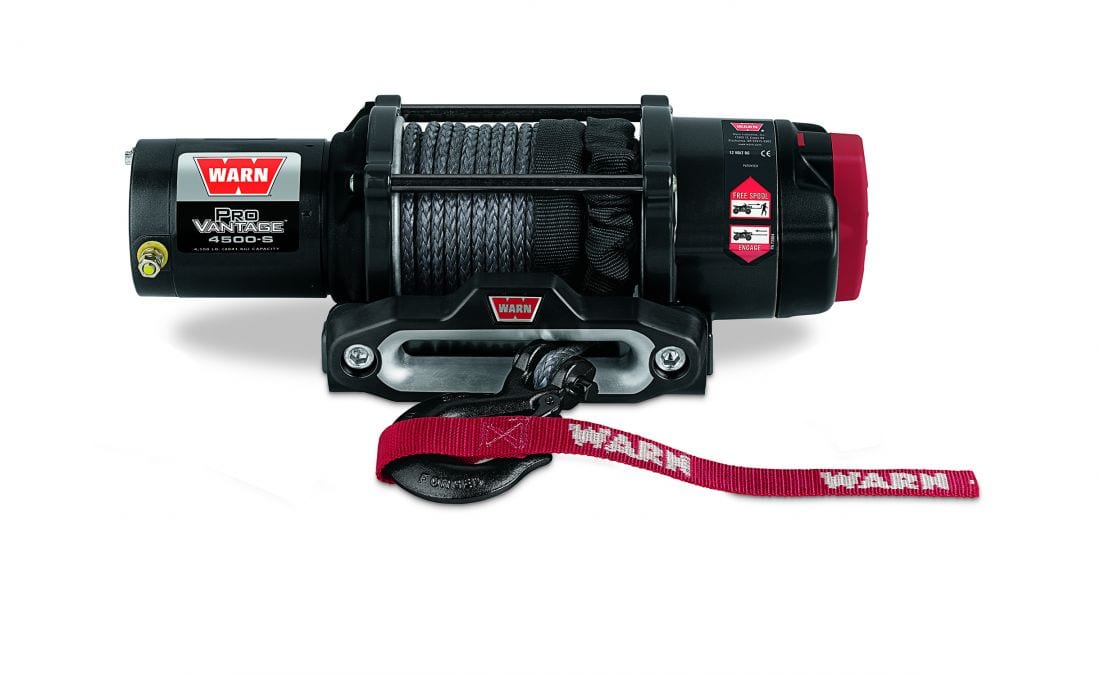 The WARN Vantage™ Winch line was created to be user and wallet friendly. They are the perfect blend of performance and value: built strong, built to last and built to keep users out of trouble. Both winch product lines have models spooled with lightweight synthetic rope or durable wire rope. To ensure secure, simple winch mounting, WARN offers precision mounting kits for both ProVantage and Vantage Winches. And our rugged Epic Winch Accessories provide an array of durable, helpful products, from tree trunk protectors to shackles and more.
WARN also helps you protect your Side X Side from the carnage that boulders, logs and hard riding can create. WARN bumpers not only anchor winches, but they provide stable platforms for trail lights and other accessories. WARN body armor, in the form of rugged skid plates, helps vehicles skim over boulders instead of crushing onto them.
It's also good to know that when it comes to moving tons of grain or feet of snow, WARN ProVantage Plow Systems mean quicker installs, easier usage and the versatility you need.
Whether your UTV is for work or play, or both, you can trust WARN, the name relied on by world-class OEMs such as Yamaha and Ford. In fact, WARN has won numerous quality awards from Polaris, Yamaha and others. They depend on WARN for outstanding performance, year after year. So should you. Next time you're knee-deep with your vehicle in a frigid creek or up to your axles in muck, you'll be glad you did.
For more information on Warn Industries, please visit : www.warn.com